In this section, we'll walk you through the main features and configuration settings within Compliance for Confluence to help you familiarise yourself with the app.
Once installed, it can be accessed from the Apps (A) menu in the Confluence navigation bar.

Navigating the User Interface
After clicking Compliance in the drop-down menu, the first screen you will see is the Dashboard View (B).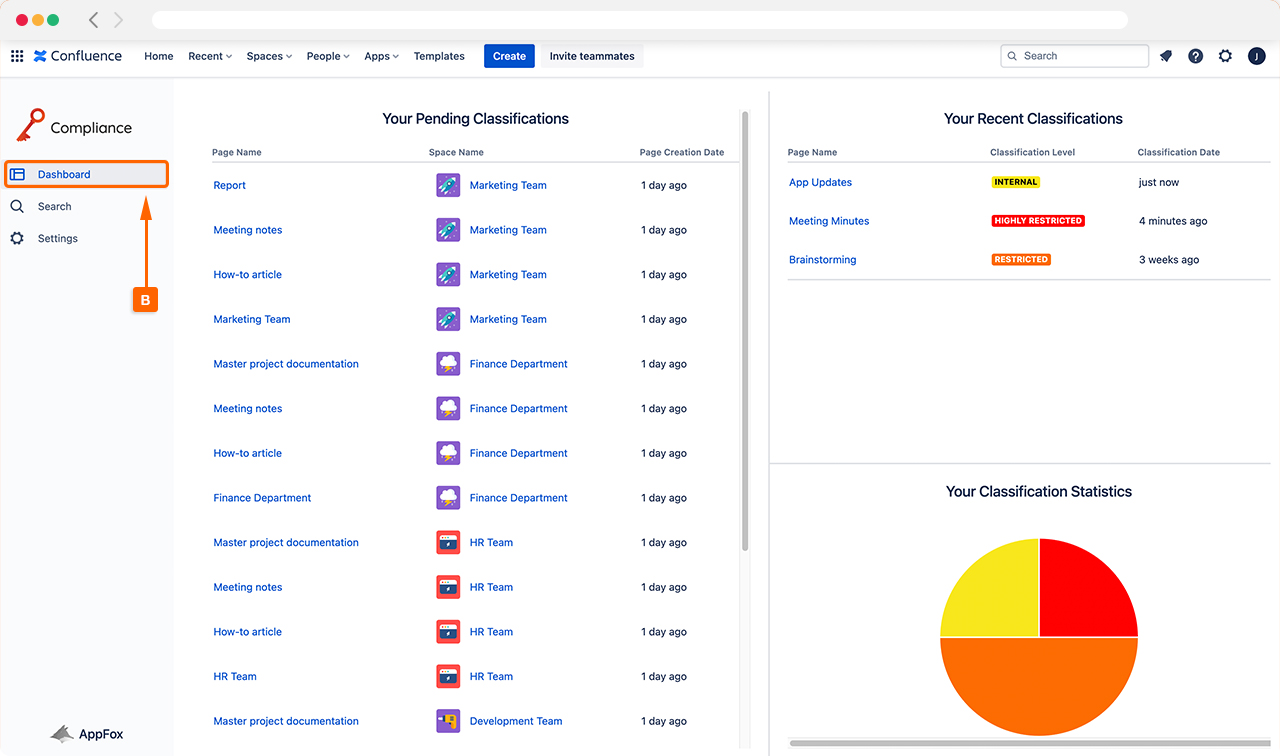 You will also notice the left-hand navigation bar has changed, and this now displays the configuration settings that you can access in Compliance for Confluence.
Important: Most of the configuration settings are only accessible to Confluence administrators.
Confluence User Navigation Bar
Confluence users will have access to two sections in the left-hand navigation bar (B), and these are:
You can also add classification levels to individual Confluence pages and change them if necessary. Both of these actions can be completed within the Confluence page itself.

Confluence Admin Navigation Bar
As a Confluence Admin, you will have access to many more features and configuration options in the Compliance for Confluence settings.
Once you have accessed Compliance for Confluence by clicking Compliance in the Apps drop-down menu at the top of your screen, you will be directed to the Dashboard View and see three options in the left-hand navigation bar (C):

If you click Settings, it will display the full Configuration Settings (E) menu in Compliance for Confluence, and here you will find the following options: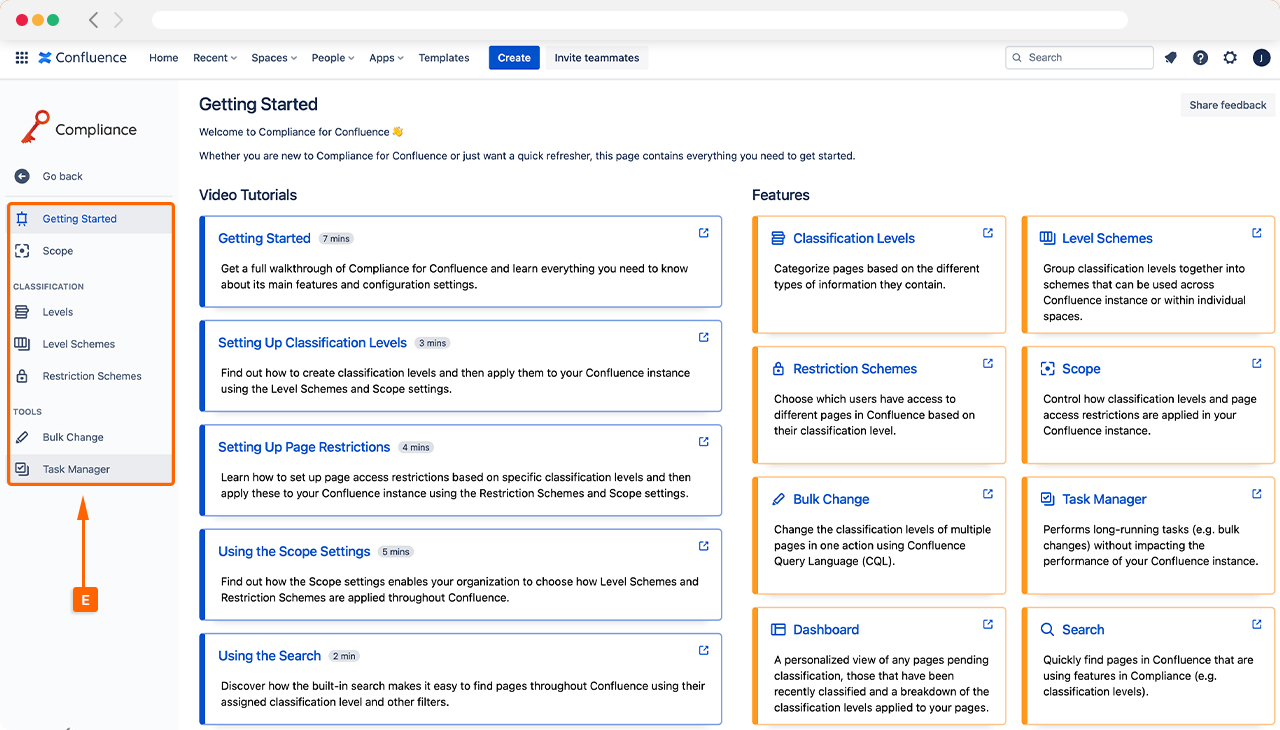 ---
Next steps 💪
---
Need support? We're here to help 🧡
If you have any questions about Compliance or would like to speak with us, please don't hesitate to reach out to our Customer Support team.