With Optimizer, you get access to the Smart Tables which display in-depth information about the different configuration items in your Jira instance.
These Smart Tables will help you make more informed decisions as part of your routine clean-up and maintenance initiative as a Jira admin.
https://youtu.be/IUFZAmXSzrA
Accessing the Smart Tables
Smart Tables can be accessed from anywhere in Optimizer for Jira by using the left-hand navigation menu.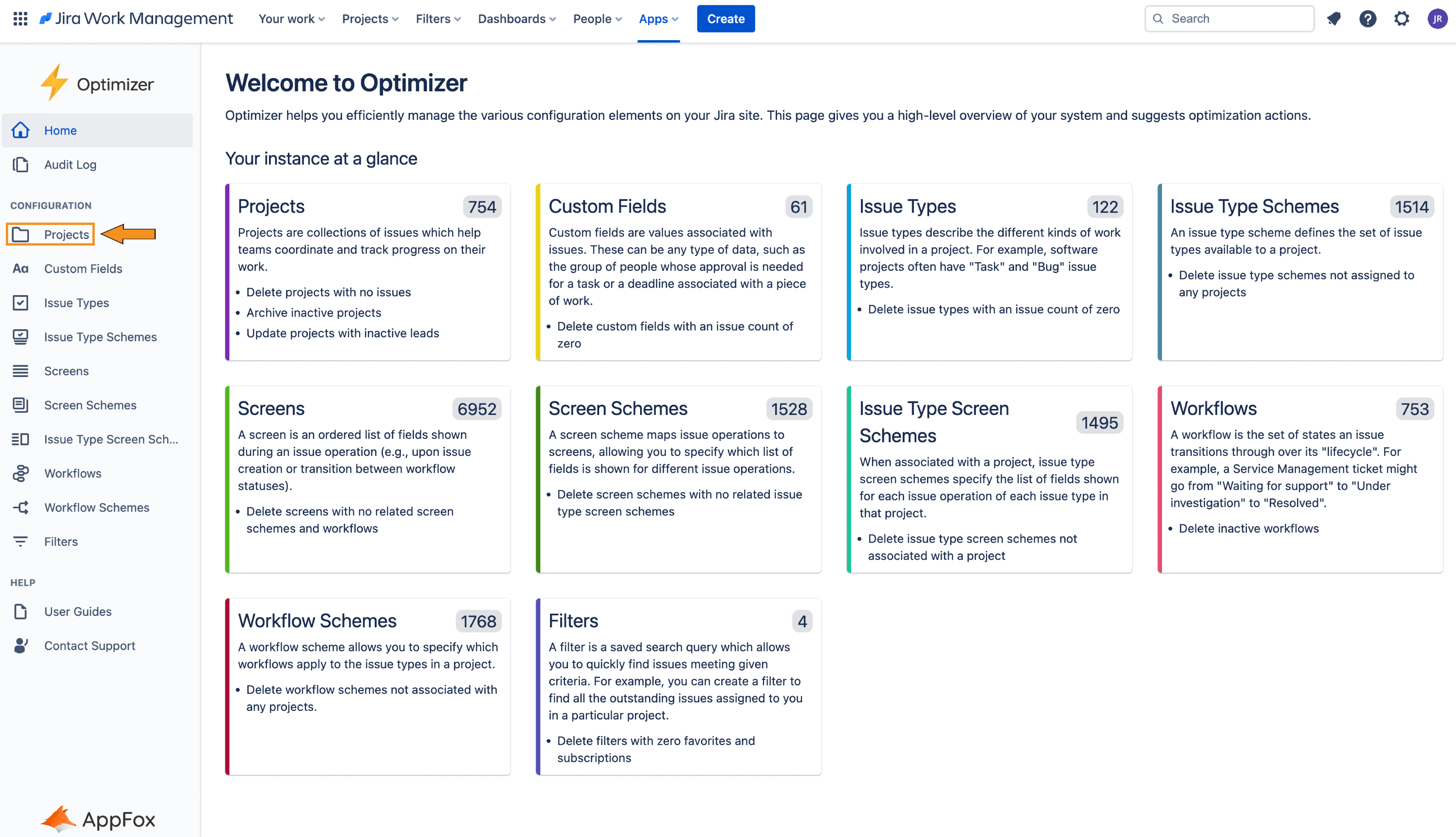 Alternatively, you can click one of the cards in the System Overview section of Optimizer for Jira.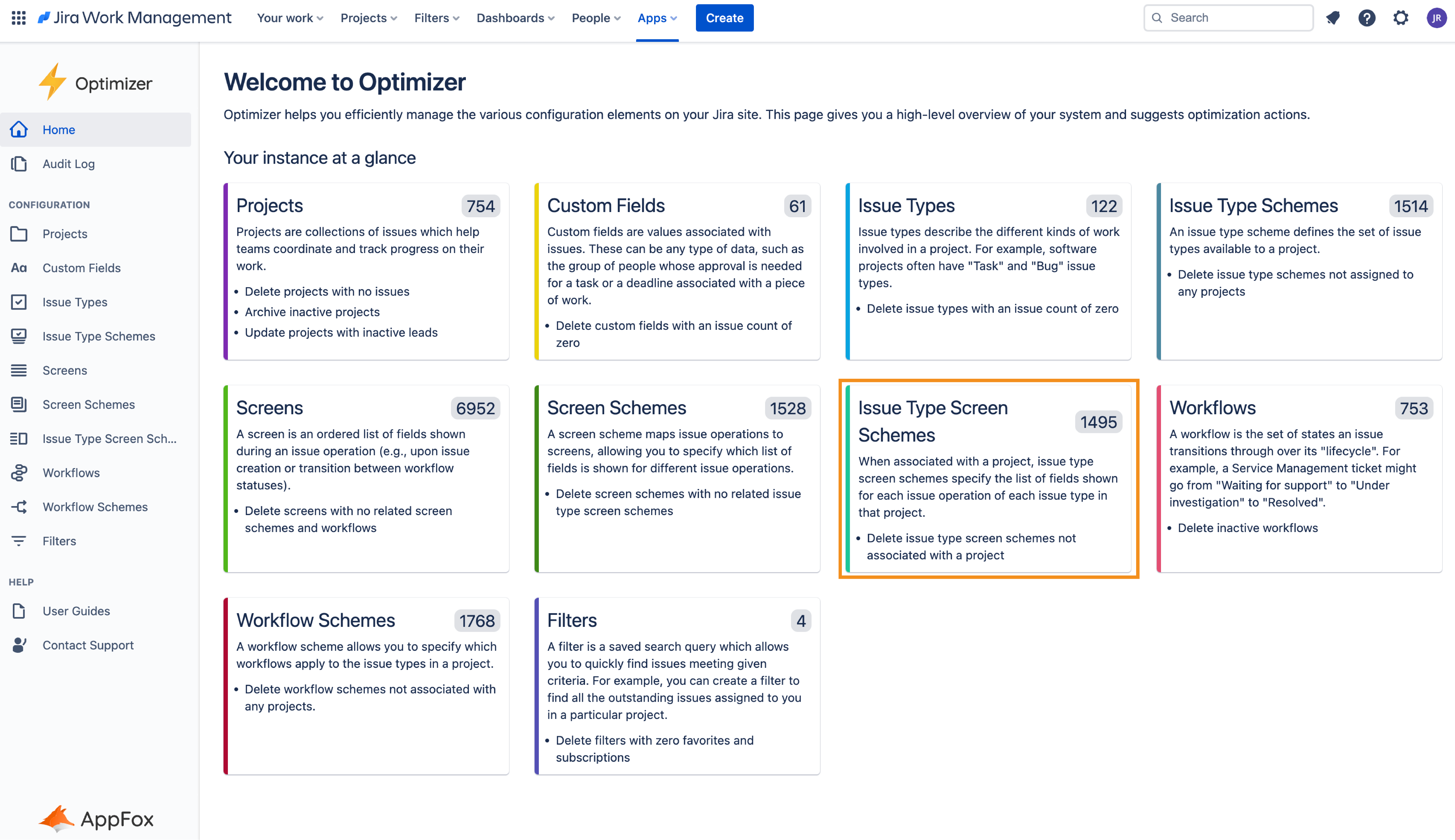 As you can see from the images above, Optimizer for Jira contains a lot of Smart Tables (and more are coming soon!). To learn more about a specific Smart Table, please follow the relevant link below:
Search
Smart tables can be filtered to only show results matching a given search query by using the search box in the top left of the page. Search results are not case sensitive.
Search is not currently available for Workflow Schemes due to a limitation in the Jira API.
Sort
Control the order in which results appear by setting the sort on a column to ascending or descending.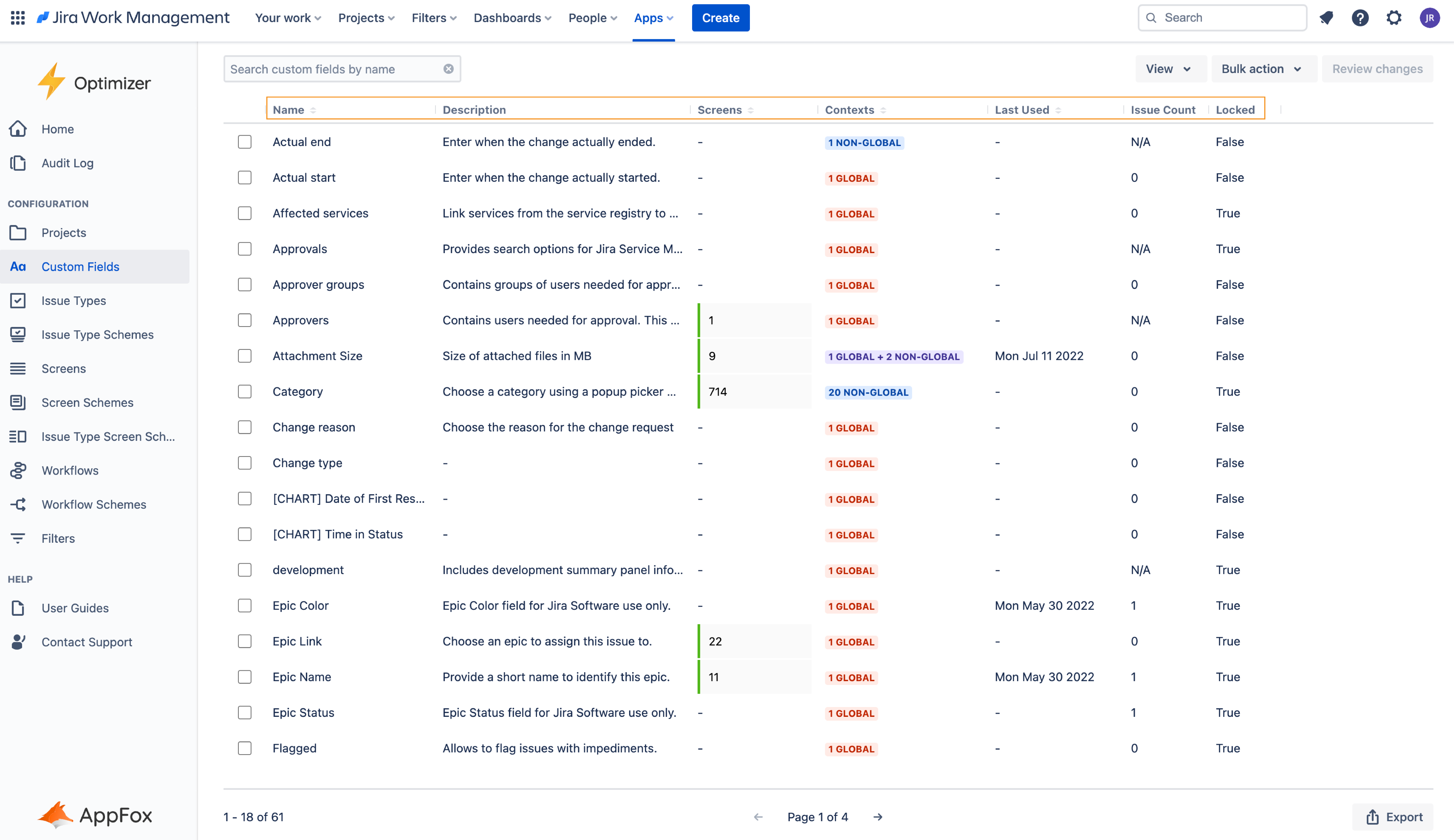 Not all columns are sortable: you can sort by a column if your cursor changes to a pointer on hovering over its header cell. For any such column, change the sort order by clicking on the header cell.
---
👉 Next steps
?? Chat to our team
If you have any questions or would like to chat with us, don't hesitate to contact our support team.
📣 Give feedback
We're on a mission to make Optimizer for Jira even better, so please share your feedback with us – we'd love to hear from you!