Cancel a Power-Up subscription
If you want to cancel an active Power-Up subscription, you can easily do this within your Optro account by following the steps below:
Cancel a Power-Up subscription in Optro
Step 1
Login to your Optro account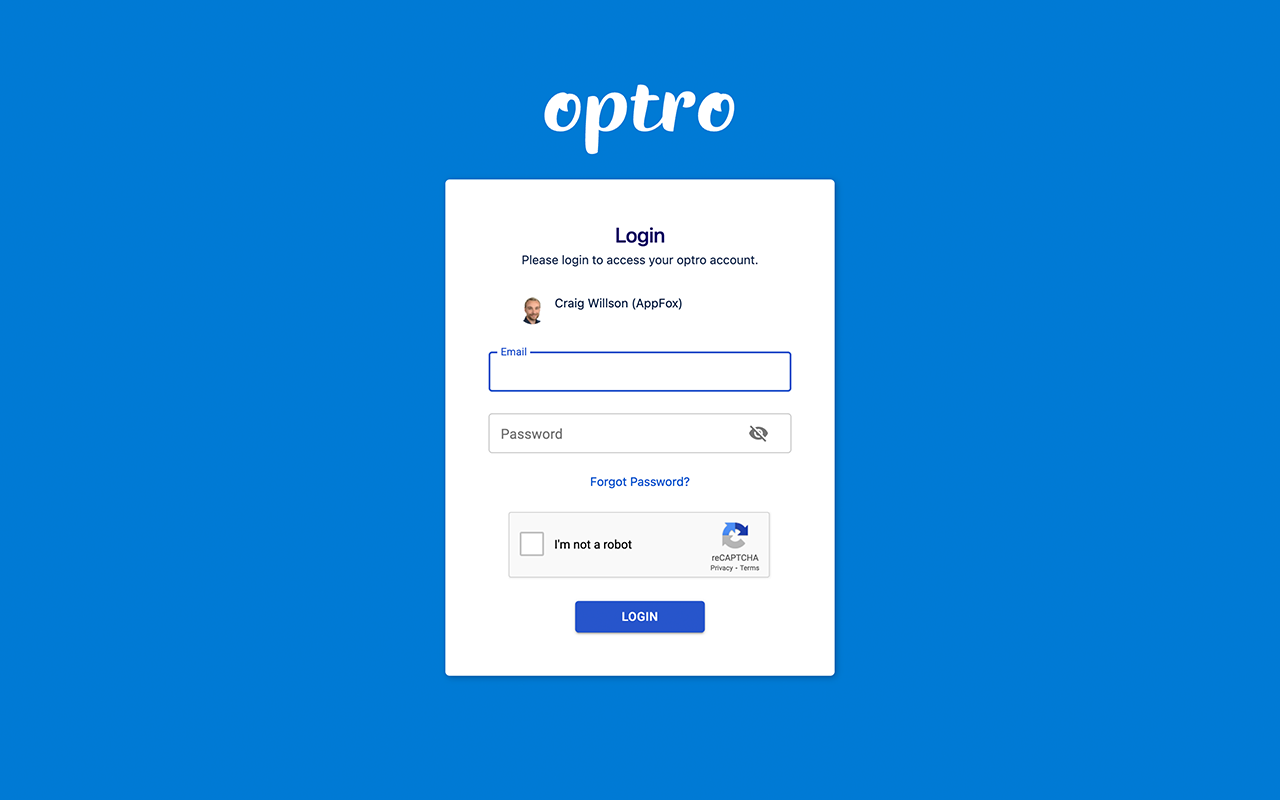 Step 2
Access the Subscriptions tab in Optro to see a list of all your active Power-Up subscriptions.

Step 3
Find the Power-Up subscription you wish to cancel from the list (see example below) and then click to access the Power-Up management screen.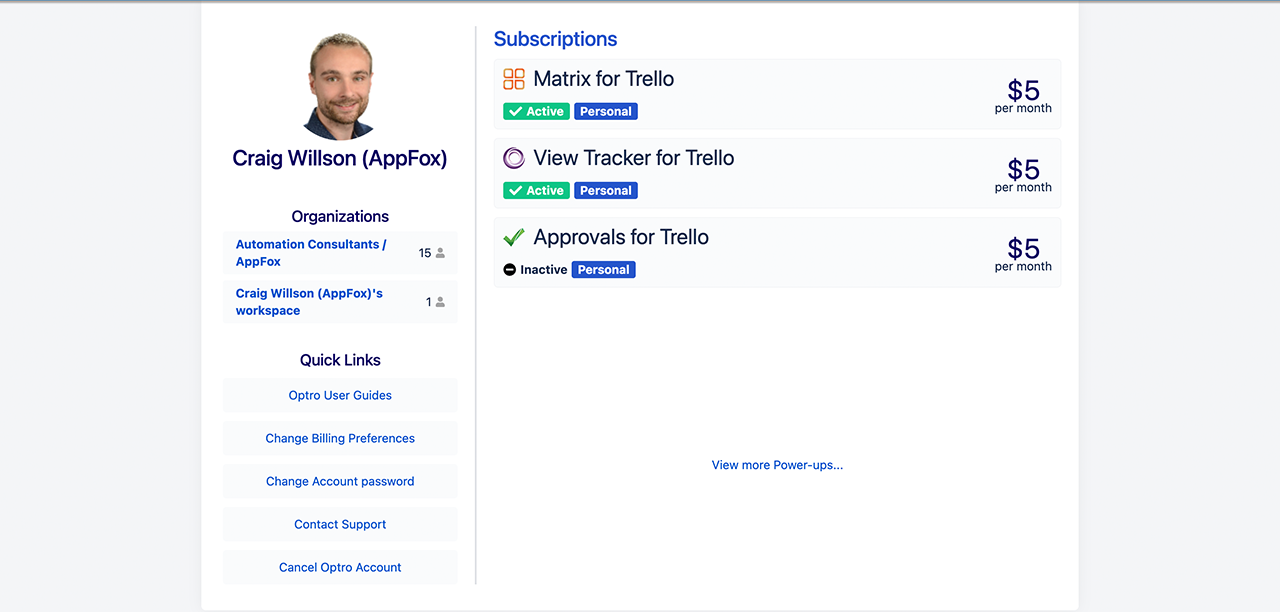 Step 4
In the Power-Up Management screen, you will see the red Unsubscribe button in the top right. Click this and follow the prompts.

The Unsubscribe button will only display if you have an active subscription for this Power-Up.
Step 5
After clicking Unsubscribe, a Confirm Cancellation window will appear. Follow the prompts to confirm your Power-Up subscription cancellation.

If you click Cancel Subscription, the Power-Up subscription will be canceled and will not renew. You will still have full access to the Power-Up until your subscription period expires and will not be charged again at the next billing cycle.
Cancel an account
If you wish to cancel your Optro account, you can do this anytime by raising a cancellation request with our support team.
We'll be sad to see you go 💔 but please give us feedback on your experiences with Optro. This helps us make the changes and improvements that matter to you and our other users.