You may want to ensure Workflows always has the right permissions when applied to Confluence pages to ensure it works correctly. For more information about the required page restrictions in Workflows, check out our dedicated user guide.
If you would like Workflows for Confluence to ensure the correct page restrictions are applied automatically, please ensure the Automatically correct page restrictions setting is enabled in the Access tab of the global Workflows for Confluence settings. This will ensure that the Workflows for Confluence user is added to page restrictions with Edit permissions when a workflow is applied to a page, or transitioned.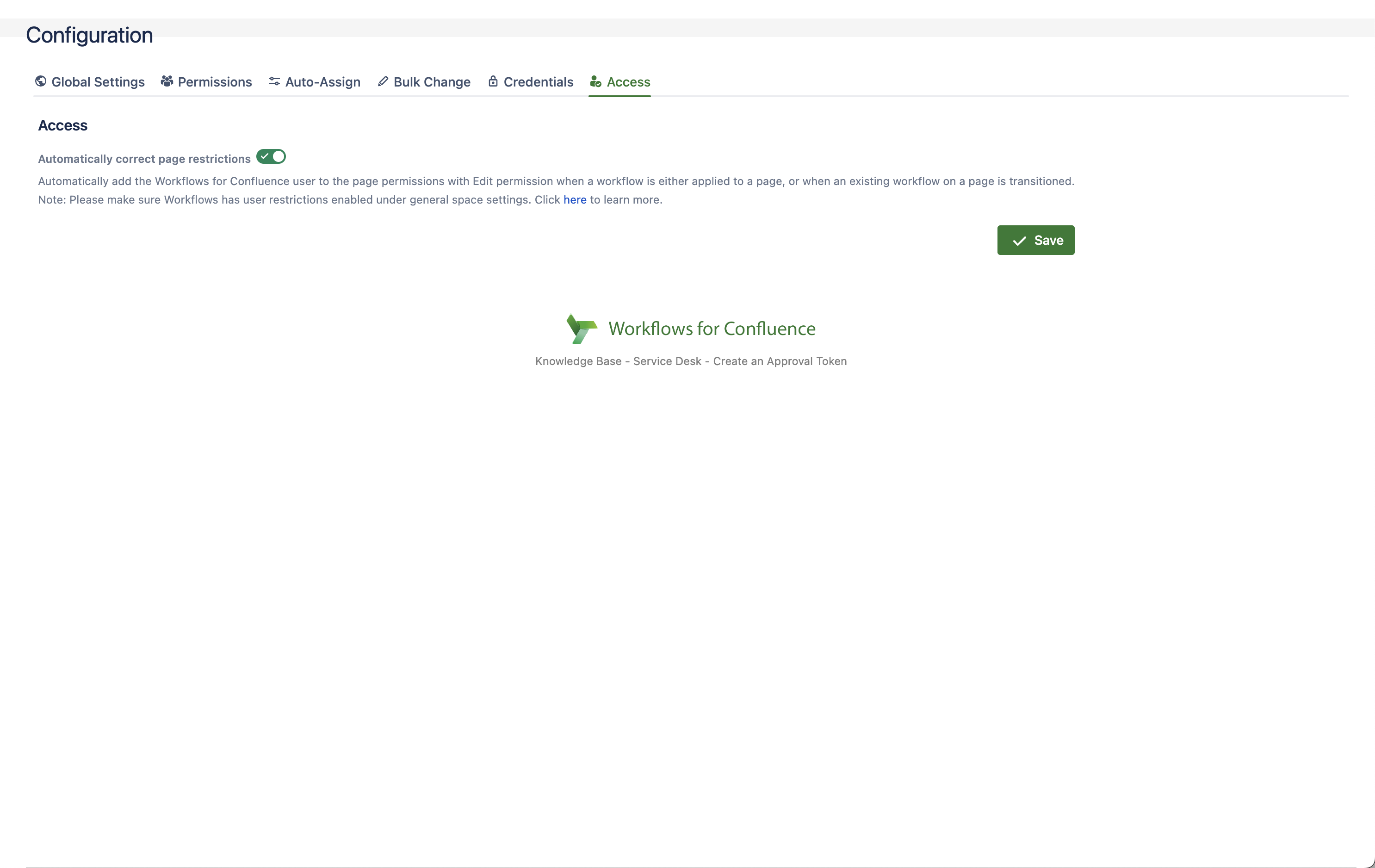 Important: For this feature to work correctly, the logged in user adding or transitioning the workflow must have the Add/Delete Restrictions permission enabled within Space Settings.
---
Need support? We're here to help 🧡
If you have any questions about Workflows or would like to speak with us, please don't hesitate to contact our Customer Support team.