Approvals for Trello comes with a range of useful features that make requesting and providing approval on your Trello Cards easy.
It's important to know there are more features available in the Pro version of the Power-Up and below we have provided more detail on the features that are available in the Free or Pro versions.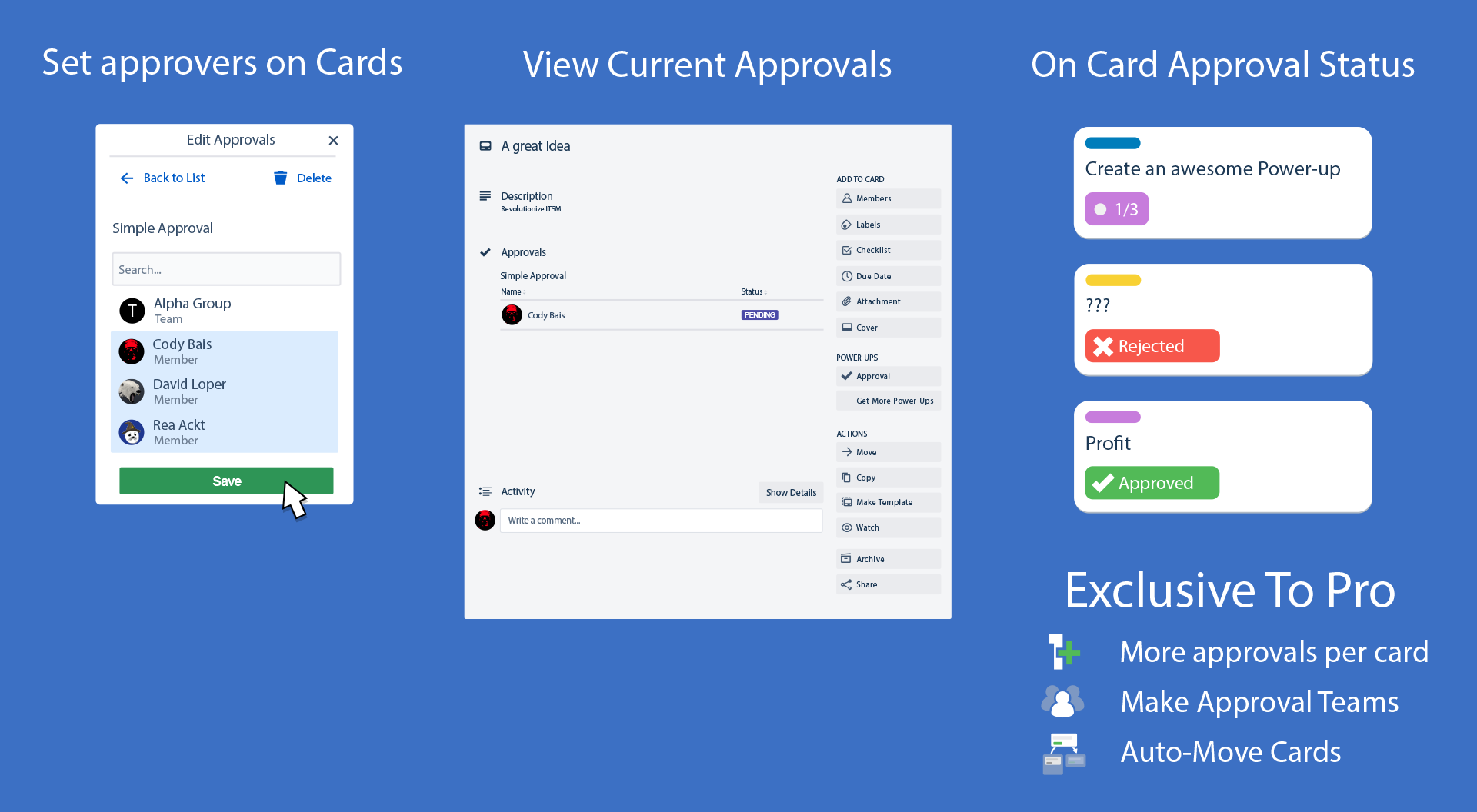 Approvals for Trello
FREE

:

The Power-Up comes with some core features in the free version.
Add Approvals to Trello Cards

Easily add an approval with different Members on Cards from the Power-up menu in the Card View

View the Approval Status on the front of Trello Cards

No additional interface required - see the status of your Cards directly on the Board
Approvals for Trello
PRO

- subscribed to via the Optro Marketplace:

The Pro version of Approvals for Trello unlocks a number of additional features that give you greater control and flexibility when managing approvals.
Multiple Approvals per Card

Add more than one approval per Card, allowing you to understand how different phases of work have been reviewed

Group Board Members into Approval Teams

Save time by grouping members on a Board into teams and quickly adding them to Cards

Learn how to create and apply Approval Teams to your Trello Cards

Transition Cards automatically when Approved or Rejected

Automatically move Trello Cards to a different column when they are successfully approved or rejected

Easily organise your Cards based on their Approval Status

Discover how you can use automation in Approvals for Trello