Creating and Using Approval Teams
Approval Teams are a great way to save time in the approval setup process and also bring consistency to how Trello cards are reviewed and approved. They are easy to setup and you can configure them at any time to add or remove any individuals from an Approval Team.
Let's take a look at how to create, add and edit Approval Teams below.
Creating an Approval Team
To create an Approval team, follow the steps below:
Click into Approvals for Trello on the navigation menu

Click "Edit Power-Up settings" to enter the configuration settings

On this screen , click the "+" to open the set up window

Enter the name and description for your approval team

Add the reviewers to the team and set the minimum number of approvals required

Note: you can also set up automation here so that the Trello Cards automatically move to specific lists based on their approved or rejected status.
Applying an Approval Teams
Open the Trello Card you want approved by the Approval Team

Click "Approvals" in the right hand menu within the Trello Card

Press the "+" to add an approval

On this next window you will see a list of the Approval Teams you have created (see example below)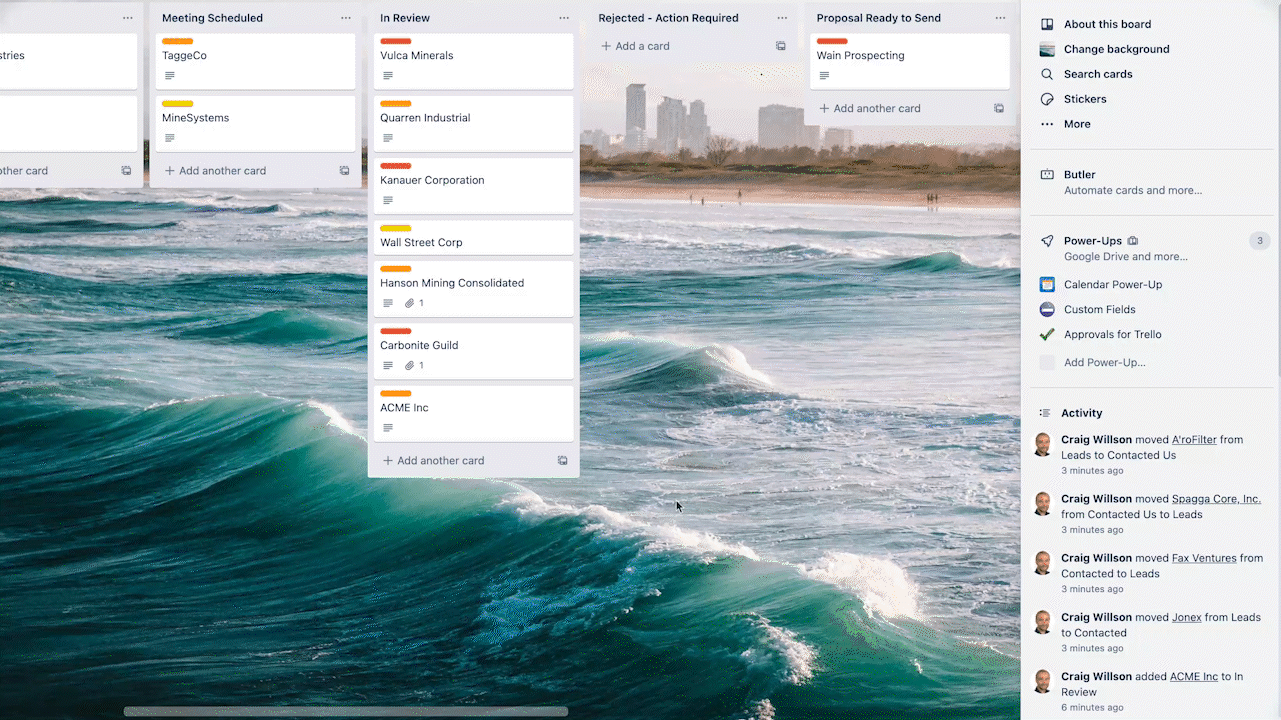 Editing Approval Teams
You can easily edit your Approval Teams by follow the steps below:
Click into Approvals for Trello (from the Trello Board)

Press "Edit Power-Up settings"

Open the Approval Team you would like to edit

Add / Remove Users to this Approval Team

Click Save
Want to see new features and improvements added to Approvals for Trello? Let us know! 🙂 We'd love to hear from you.