Update your Optro Vendor account details
If you need to update the details in your Optro Vendor account, you can do this by logging into your account and navigating to the Basic info tab from the overview page (as shown below).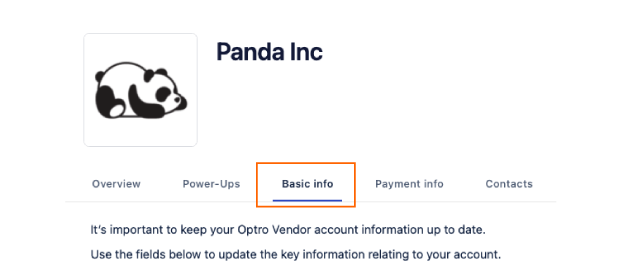 Once on the Basic Info page, choose which information you want to update and make the necessary changes. You can easily undo any changes by pressing the Revert button.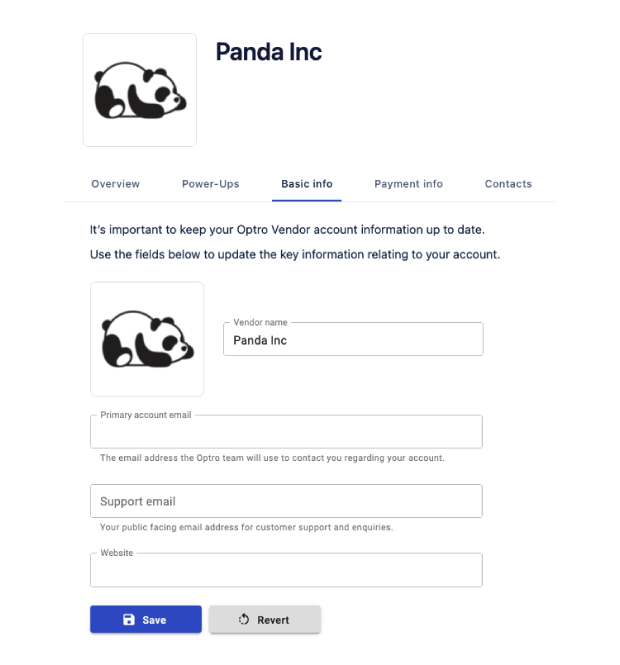 Confirm your changes
Once you are happy with the changes press Save and a window will appear asking you to confirm (as shown below).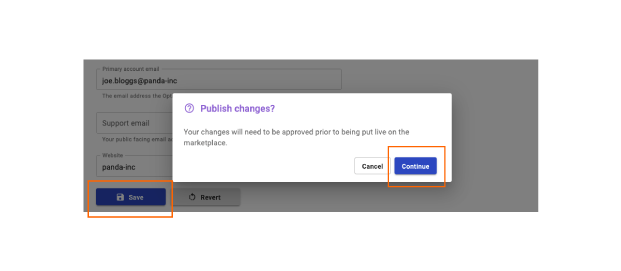 After clicking Continue the changes will be sent to the Optro team for review and approval before publishing.
Please allow up to two (2) business days for your changes to be reviewed.