You may want to restrict the number of users who can Add and Remove workflows to Confluence pages. You can do this in the Permissions tab of the Space or Global settings.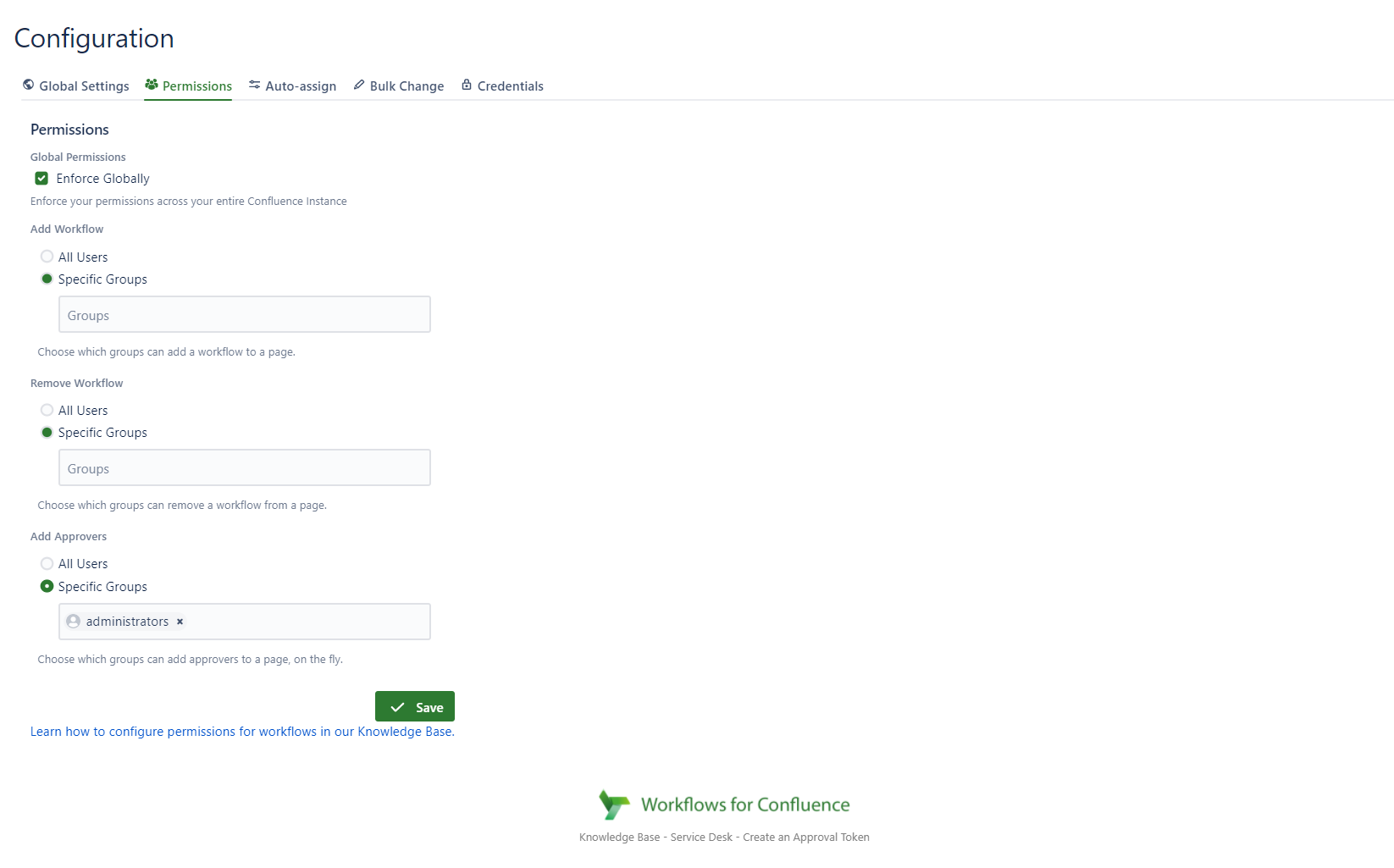 The settings under the Global Permissions tab are:
Enforce Globally - This will make it so Space Admins are unable to set their own permissions for their space and it's managed by the Global Admin

Add Workflow – Set the groups you want to be able to add a workflow to a page

Remove Workflow – Set the groups you want to be able to remove a workflow from a page

Add Approvers - Set the groups you want to be able to add Approvers to an Approval Status of a Workflow
If the Global Setting: Enforce Globally is enabled then a Space Admin will see the following in their Space Settings:

What to do if you've accidentally restricted access to your own pages?
In rare circumstances, you may restrict access to a page that you needed access to. To recover access to these restricted pages, Space Admins should follow the steps below.
To view all restricted pages in a space:
Select Space Settings in the appropriate space

Select Restricted in the Manage pages card
To recover access to a restricted page:
Go to the restricted pages list in the space

Find the page. (cmd+F or ctrl+F is useful here)

Select the lock icon in the Operations column for the restriction you want to remove
---
Need support? We're here to help 🧡
If you have any questions or would like to speak with us about Workflows, please don't hesitate to reach out to our Customer Support team.