If your pages require a very simple workflow, with no approvals. This workflow gives you a clear and easy way to differentiate between your completed pages and your incomplete ones.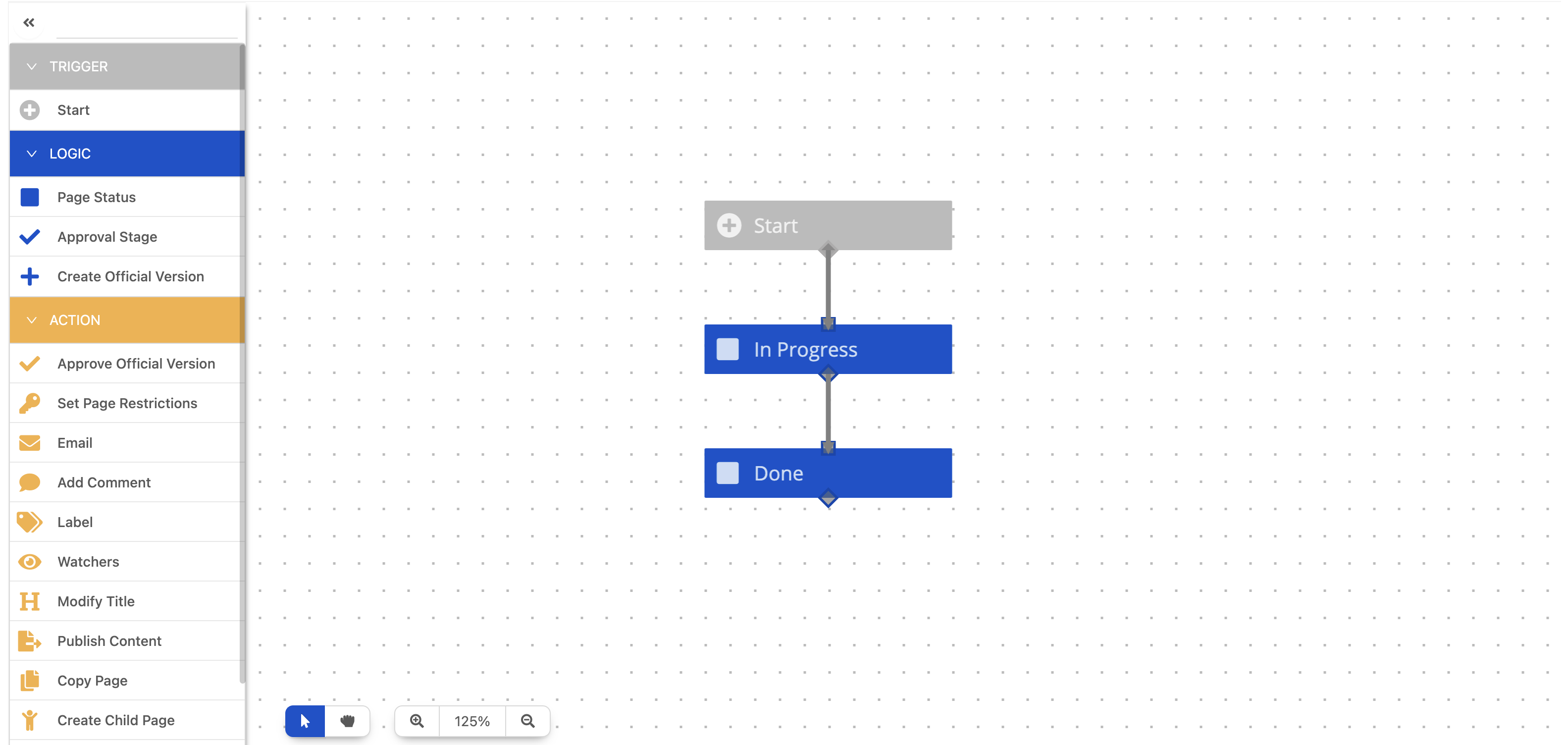 How to use this Workflow:
User adds workflow to the page and is in the In Progress status

Once the user has finished their work they transition to the Done status

If the page is edited then it will return to In Progress
---
Need support? We're here to help 🧡
If you have any questions or would like to speak with us about Workflows, please don't hesitate to reach out to our Customer Support team.