Restricting Access to Pages based on Classification Level
Angela is a Confluence Admin for a small business who have been adding documentation to their Confluence.
Members of the company's HR team have been writing up transcripts from recent candidate interviews. These documents need to be classified and restricted so that only members of the HR team can view and access them. These transcripts need to be classified and restricted so that only members of the HR groups can see them.
Product Features
Classify Pages

Classification Levels

Automatic Restriction

Configuring Permissions
Use Case
Angela uses Compliance for Confluence to create a new Classification Level. This will be used to classify and restrict the pages containing the candidate interview transcripts.
Compliance for Confluence allows users to create and customize their classification levels to match their businesses needs or processes. In this scenario, Angela creates a new Classification Level named "HR Only".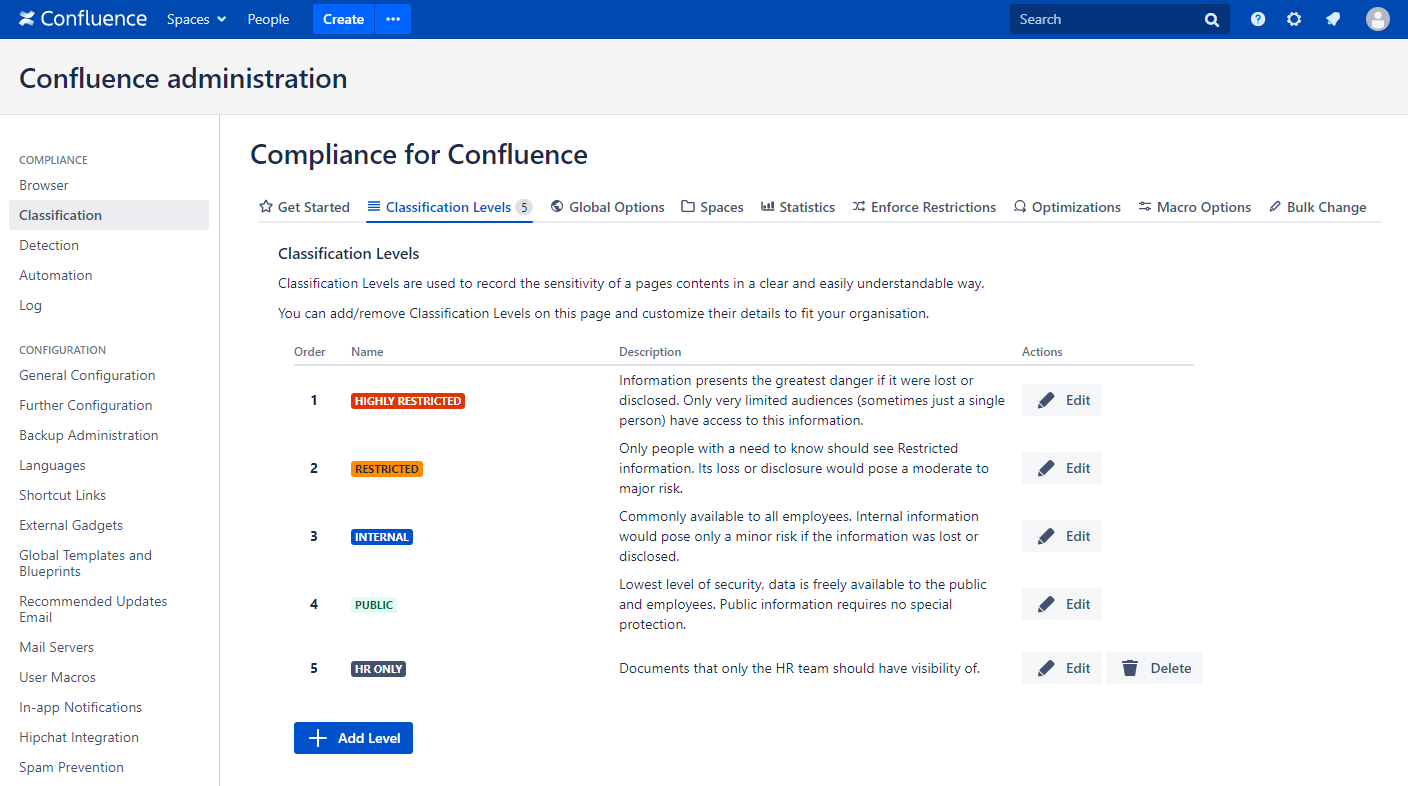 Once setup she navigates to the Global Options of the Classification. After ensuring both the 'Manage Restrictions Globally' and 'Restrict Pages Automatically' options are activated, Angela can specify the users, groups and roles who will be able to view the page when it is classified as "HR Only".
Angela sets the "HR Only" permissions to be the HR Team in Confluence. You can choose any users or groups for each Classification Level so it's tailored to your exact needs.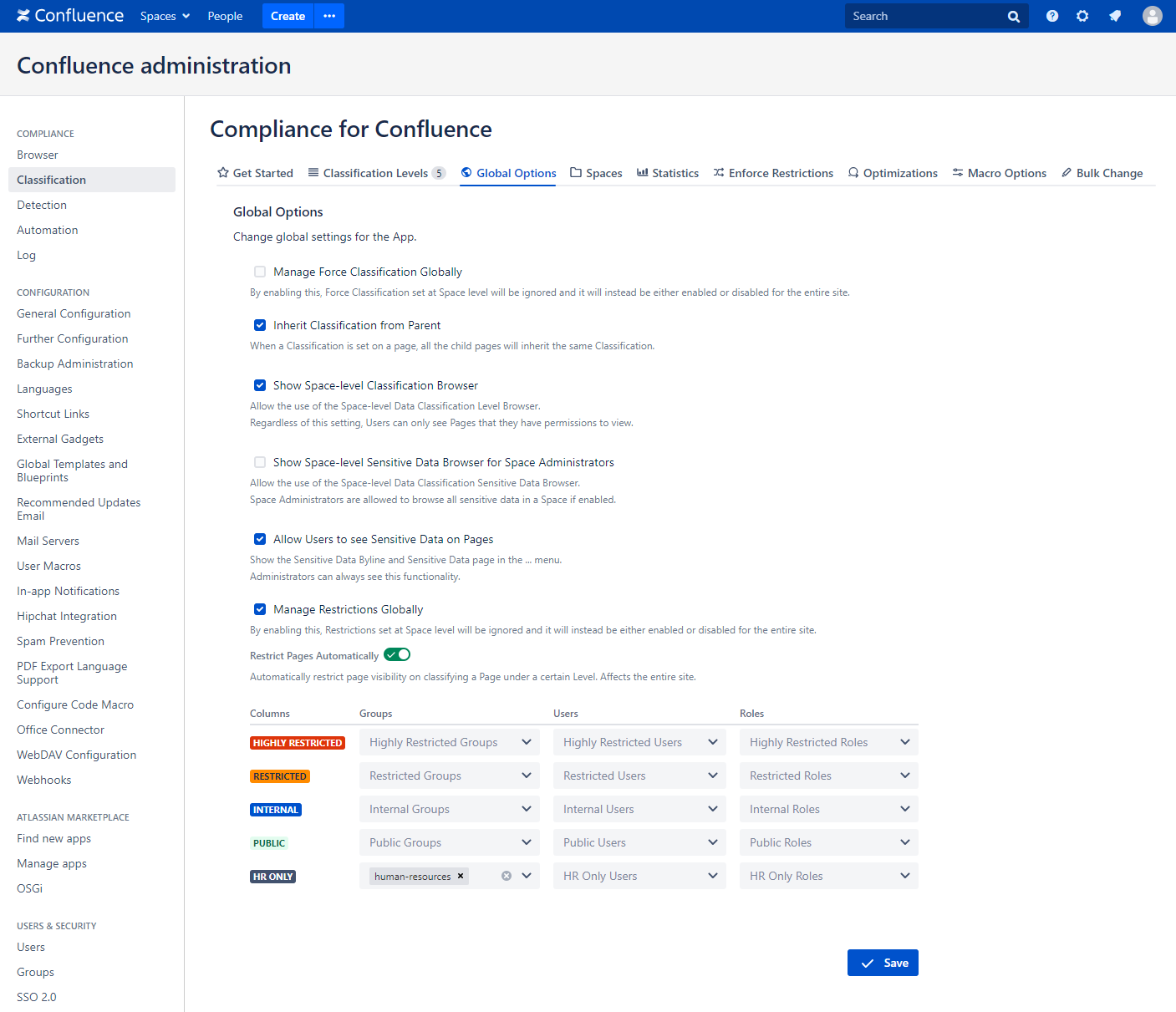 As you can see, Compliance for Confluence gives you a quick and easy way to setup classification level's specific to your teams. The App can be used to fulfil basic obligations but also contains features that gives businesses greater control over their employees visibility across Confluence.