Set a Default Classification Level
With Compliance for Confluence, you can select a default classification level that will be used every time a new page is created or published on your Confluence Cloud site.
Using the default classification level feature will prevent pages from being labeled as "Pending Classification" when they are first created and ultimately reduce the number of unclassified pages in Confluence.
The default classification feature is available at the Global level (site-wide) and will soon be available at the Space level. In this guide, we'll walk you through how to use this feature.
Important: Using default classification will override the Enforce Classification feature in Compliance for Confluence.
Using Default Classification at a Global Level
You must be a Confluence system administrator with global administrator privileges to be able to set the global default classification level.
If you have these privileges, start by accessing Apps and then navigate to Compliance.
Next, navigate to Settings followed by Scope (C) as shown in the screenshot below.

Once you have accessed the Scope settings, this is where you can enable and configure the default classification level as shown in the following example (D).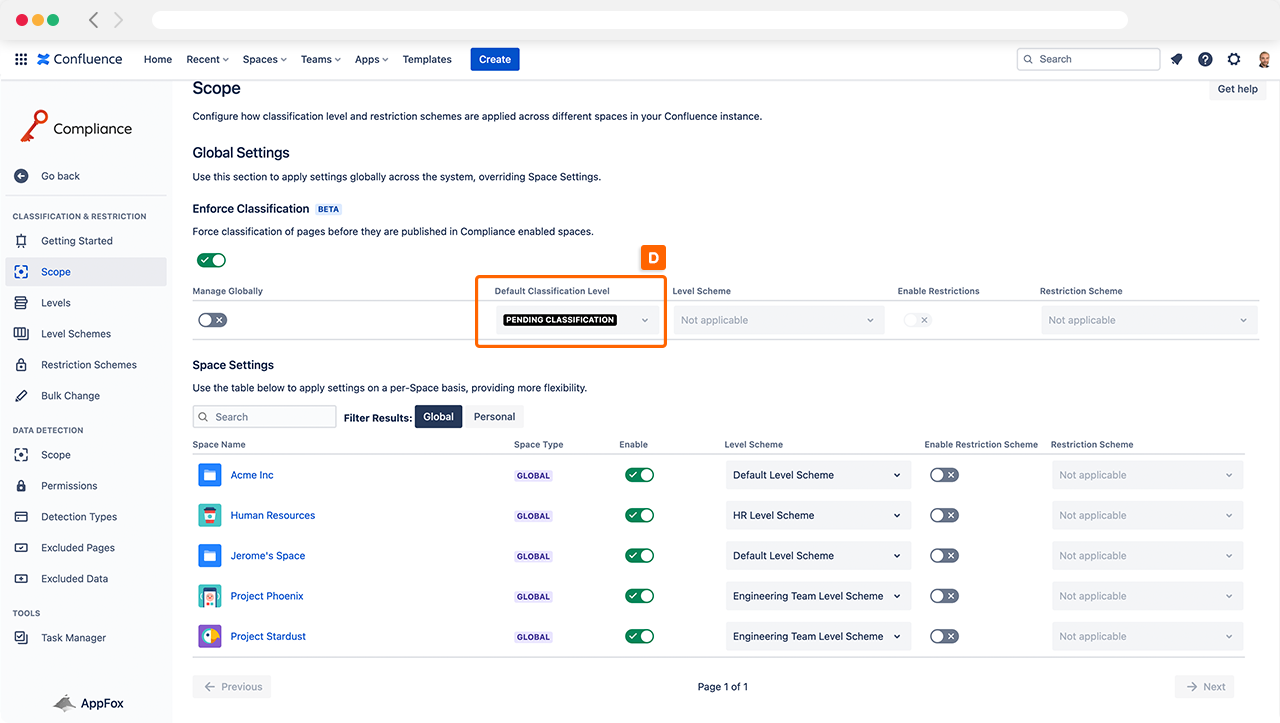 Select the desired default classification level from the drop-down selection menu and this will be applied to your Confluence instance. Once selected, each time a Confluence user creates a new page in Confluence it will automatically classify it at the selected classification level.
Using Default Classification at the Space-Level
The Default Classification for each Space in Confluence can be easily set in Compliance.
Within the Scope settings, ensure you have the Manage Globally option de-activated and this will allow you to configure the default classification level for each Space, as shown below.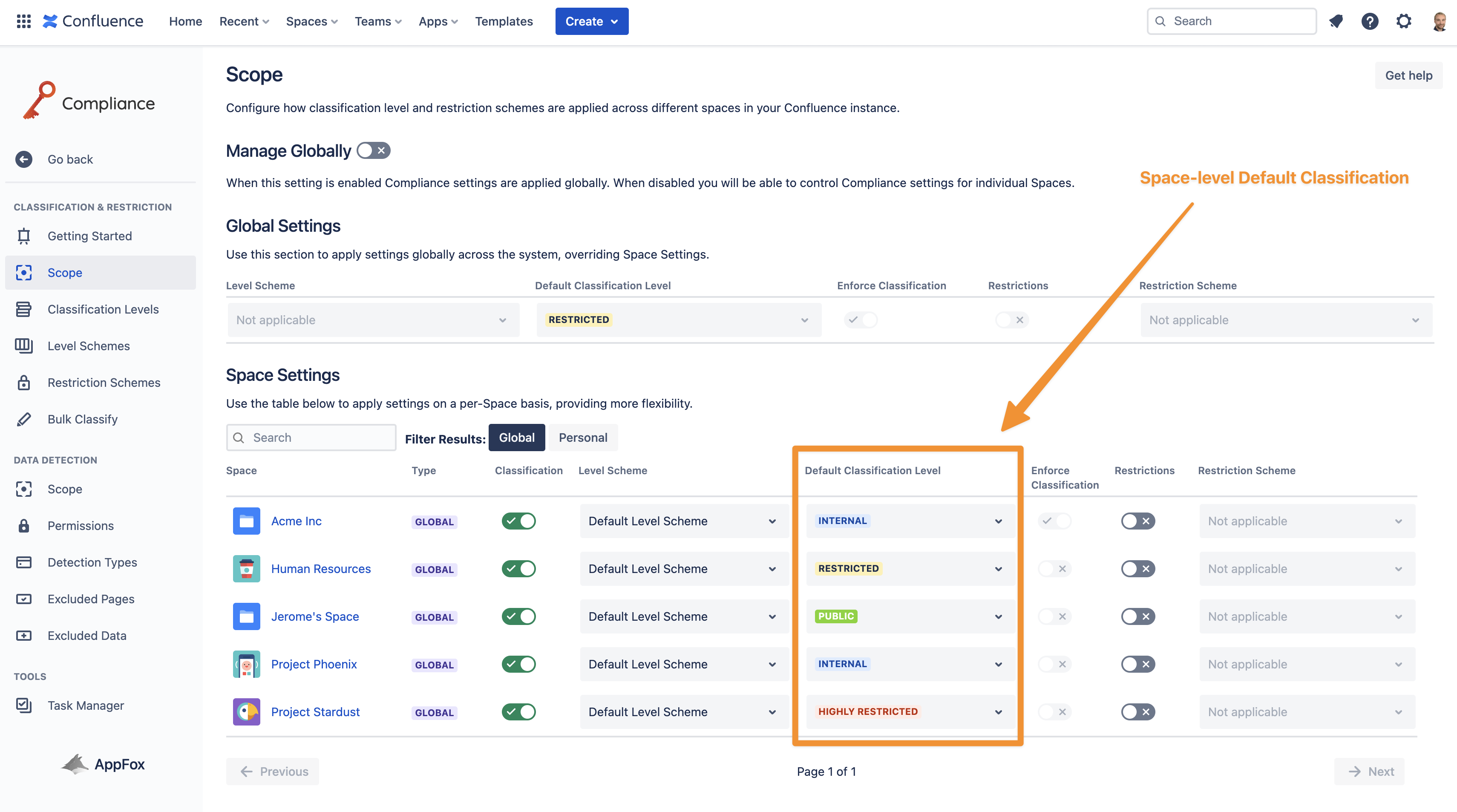 Important: Default Classification overrides the Enforce Classification feature so if you would like to use Enforce Classification, please ensure the Default Classification level is set to "Pending Classification".
---
Need support? We're here to help 🧡
If you have any questions or would like to speak with us, please don't hesitate to reach out to our Customer Support team.