You have full control over where and how Sensitive Data Detection operates in your Confluence instance. As a Confluence administrator, you can choose the detection to be applied at a global level (entire instance) or select specific spaces where you want to activate this feature.
In the guide below, we'll walk through how you use both of these options and you can follow along with the video tutorial below if you prefer.
https://youtu.be/LBj4ZRJJatw
Managed Globally
After Sensitive Data Detection is first activated in your Confluence instance, it will be enabled globally by default. The Manage Globally (A) toggle will be enabled.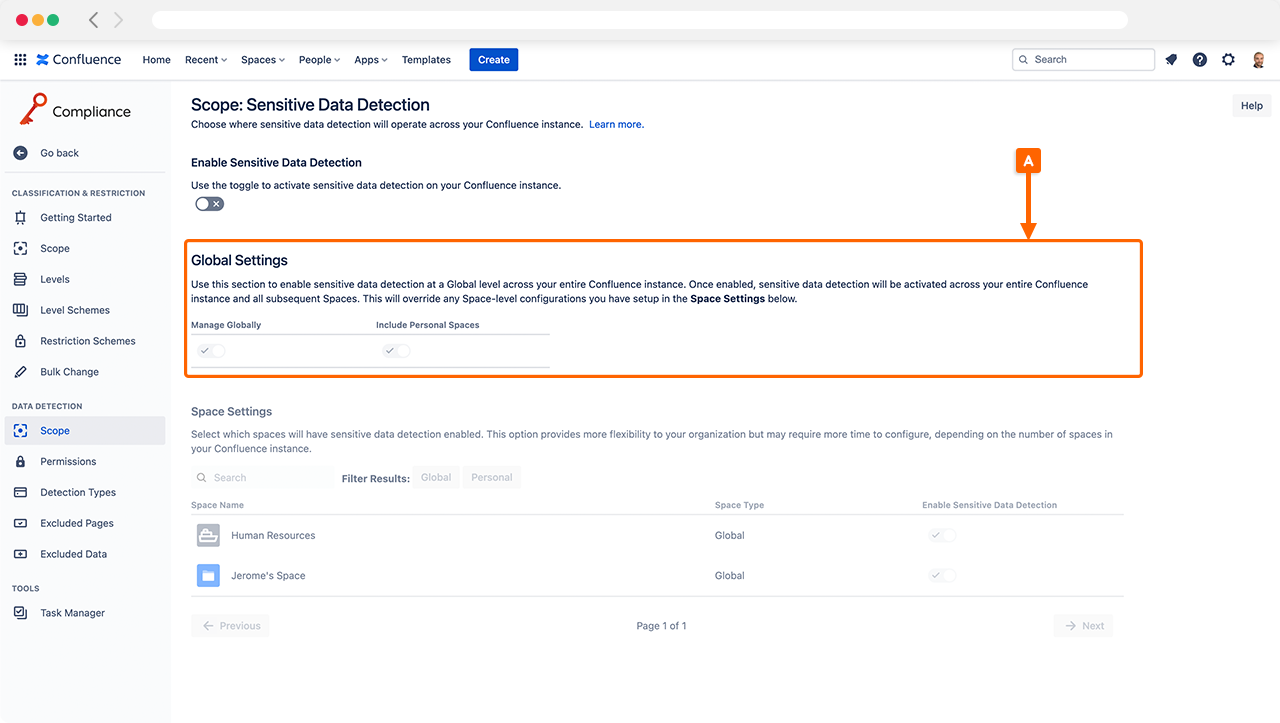 You can also control whether Compliance for Confluence scans personal spaces for sensitive data, as shown in the image above.
Manage at Space Level
If you prefer to have more control over where Sensitive Data Detection operates, you can choose to enable this feature on a space-by-space basis.
To control this at a Space level, please follow the steps below:
Turn off Manage Globally by using the toggle

Navigate to the Space Settings (B) further down on the Scope settings

Use the toggles to enable sensitive data detection for specific spaces. Note: you can also filter your Spaces by 'Global' or 'Personal' to view more specific results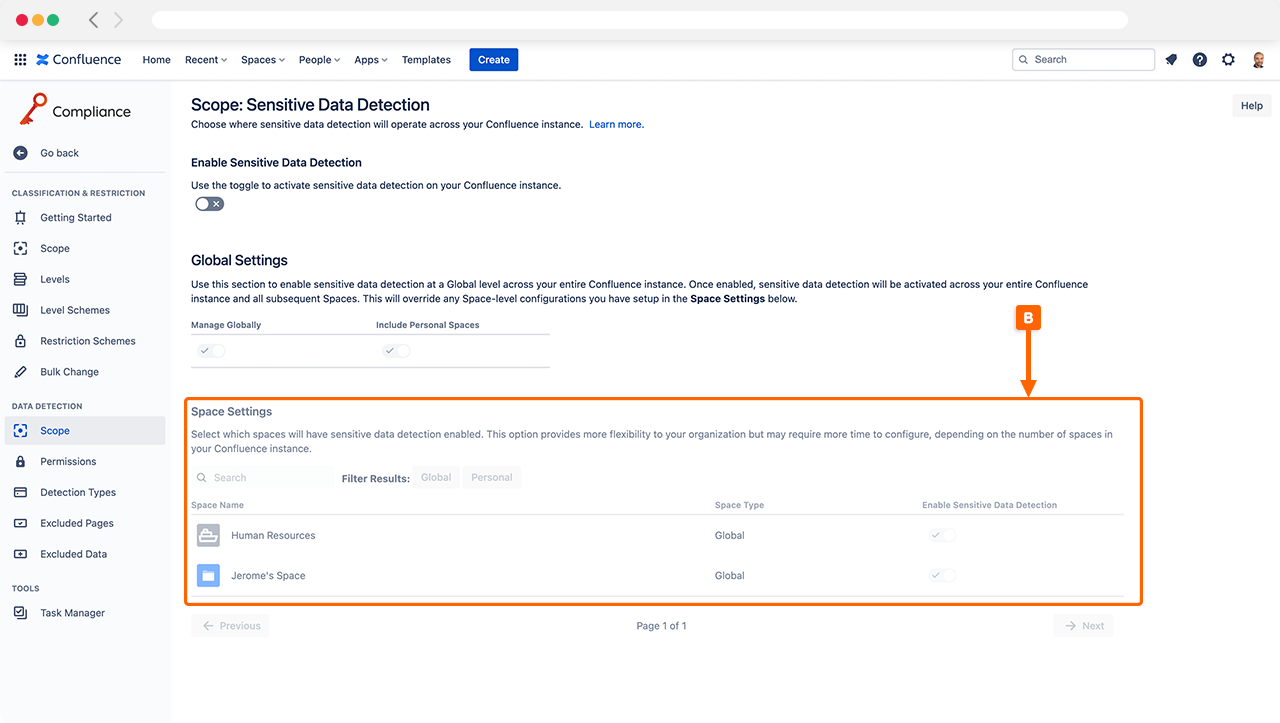 Once the toggle is enabled, Sensitive Data Detection is active in this Spaces and Compliance will be scanning for sensitive information.
---
Need support? We're here to help 🧡
If you have any questions or would like to speak with us about Compliance, please don't hesitate to reach out to our Customer Support team.