Get Multiple Sections of Pages Approved
Impulse, a small software development team, is currently developing a new video streaming service. To help manage their project, Brian, the project lead, has created a plan for each phase of the development cycle in Confluence.
Each team member has to confirm the tasks for the previous phase have been completed before the project can move on to the next phase.
Product Features
Section Approvals

Approval Options

Approval Teams

Content Expiration
Use Case
After creating the project document, Brian uses Approvals for Confluence to add [section approvals] to each phase of the project. This adds a review and approval process to different sections of the Confluence page.
For this project, there are specific team members that will need to review each section of the document. Brian creates an approval team (A) which means he does not need to manually add individuals to each section approval - a huge time saver!
He activates notifications (B) so that his colleagues are sent a message when a section is waiting for their review. As the project lead, Brian wants his team to be accountable for their work. Using Section Approval Settings, he ensures an approval status cannot be amended (C), so if a document is rejected, it is sent back to the content owner for amendment.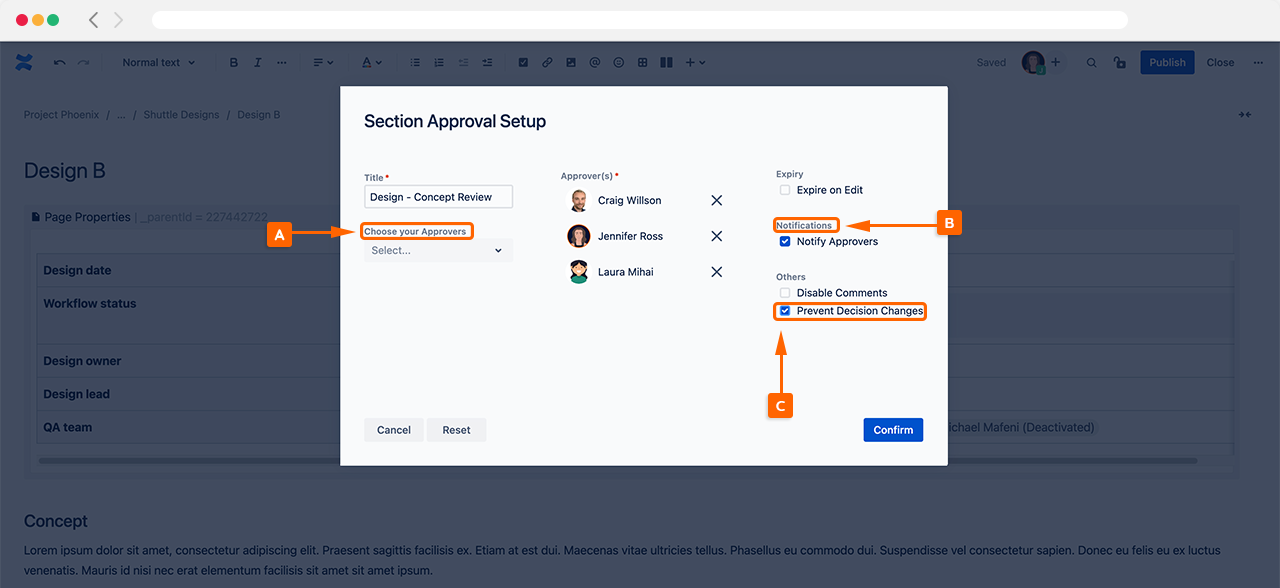 Now that Brian has set-up the approval as needed and is saved, he publishes the Confluence Page where the section approval status is in review (D), and the approvers will be notified to action the approval.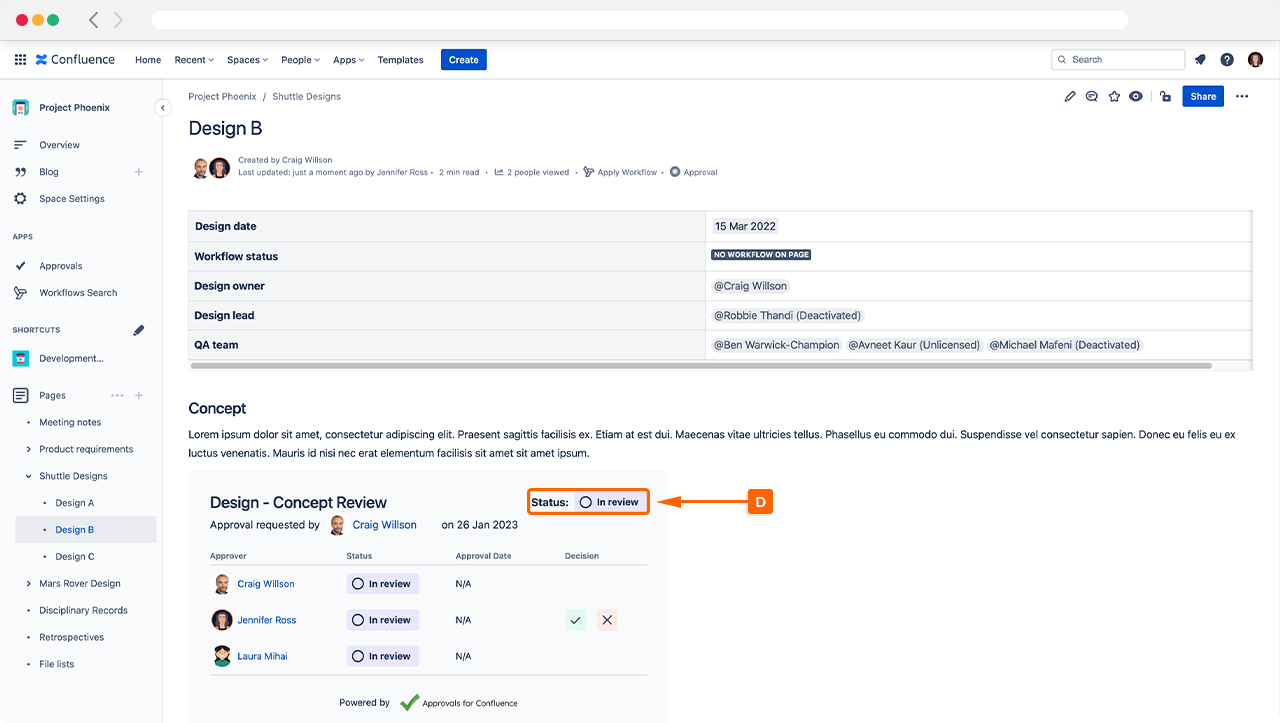 As you can see, Approvals for Confluence provides a really easy way to get approvals on the content you need. It's easy to setup and makes the review process simple and straightforward.