Reviewing and Approving Changes
Whilst Inline Editing and Bulk Actions are powerful features loved by many Jira admins, we know it's important to have control over these changes before they are made in Jira.
For true peace of mind (and control) we have introduced the ability to Review Changes before they are made in Jira. If you or any of your admin colleagues make inline edits or bulk changes, these will be queued for review before being actioned.
After selecting a number of items for editing, you will notice the Review changes button highlights in the top right corner of Optimizer, as shown in the image below.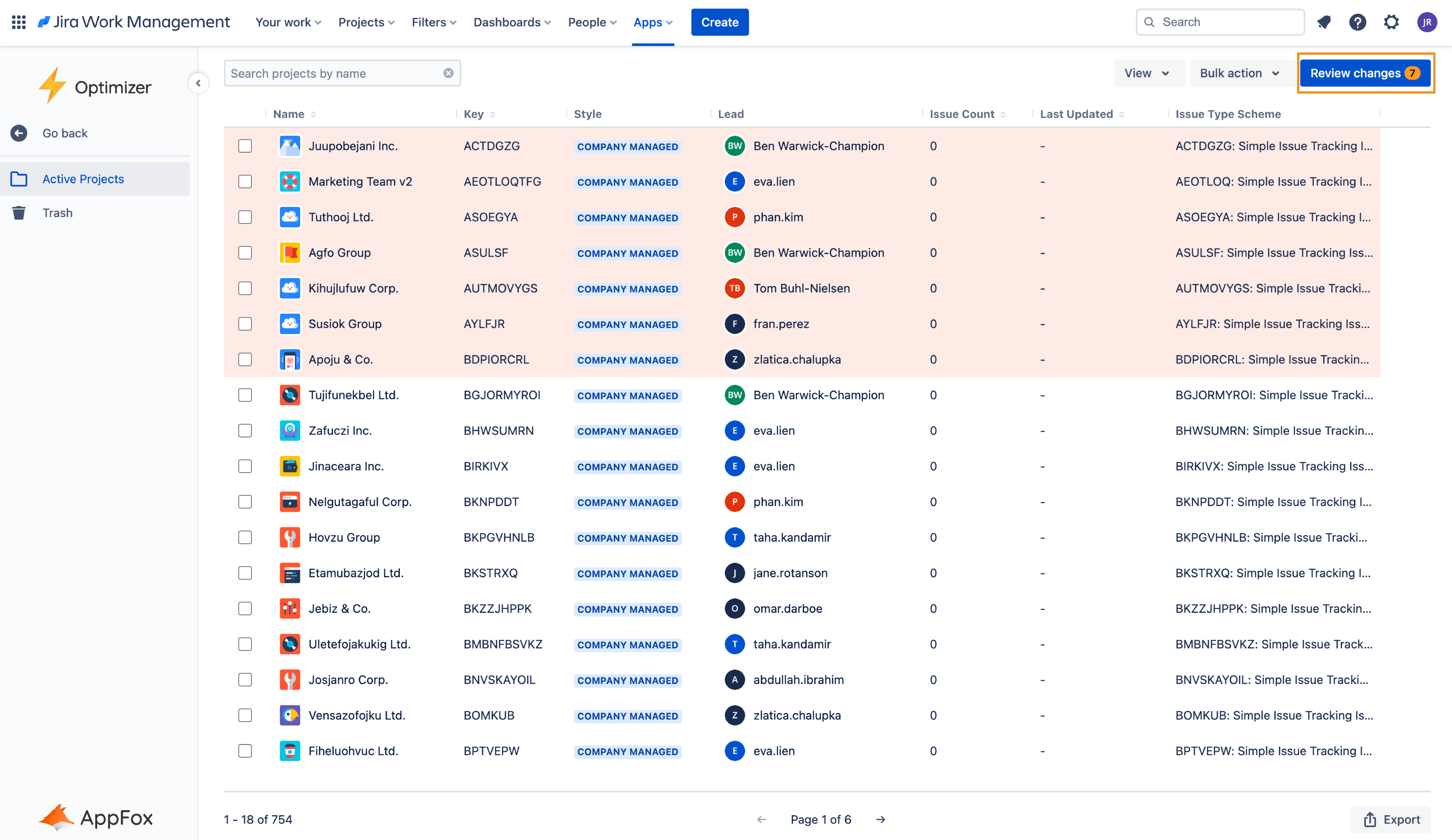 The Review changes button will display the number of changes that are currently queued.
Reviewing Changes
Once you have queued some changes using Optimizer, click the Review changes button to bring up a table with a summary of the changes you have made. This table will look similar to the one below.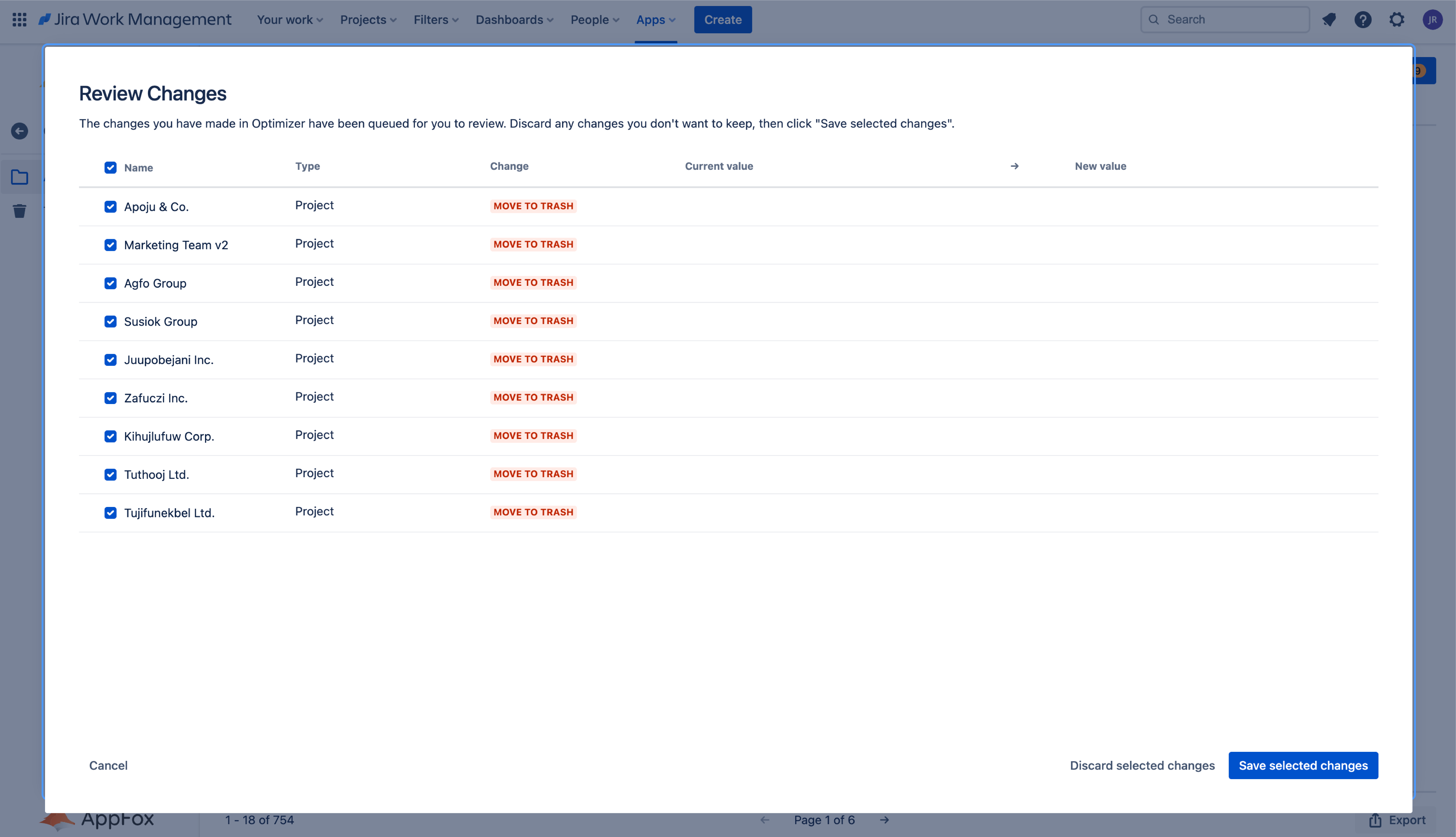 Important: if you leave the Optimizer for Jira app or refresh your browser, all of the changes in the Review changes table will be lost.
Discarding Changes
There may be changes listed that you no longer wish to make. You can easily remove these from the Review changes queue by selecting the changes and pressing the Discard selected changes button, as shown below.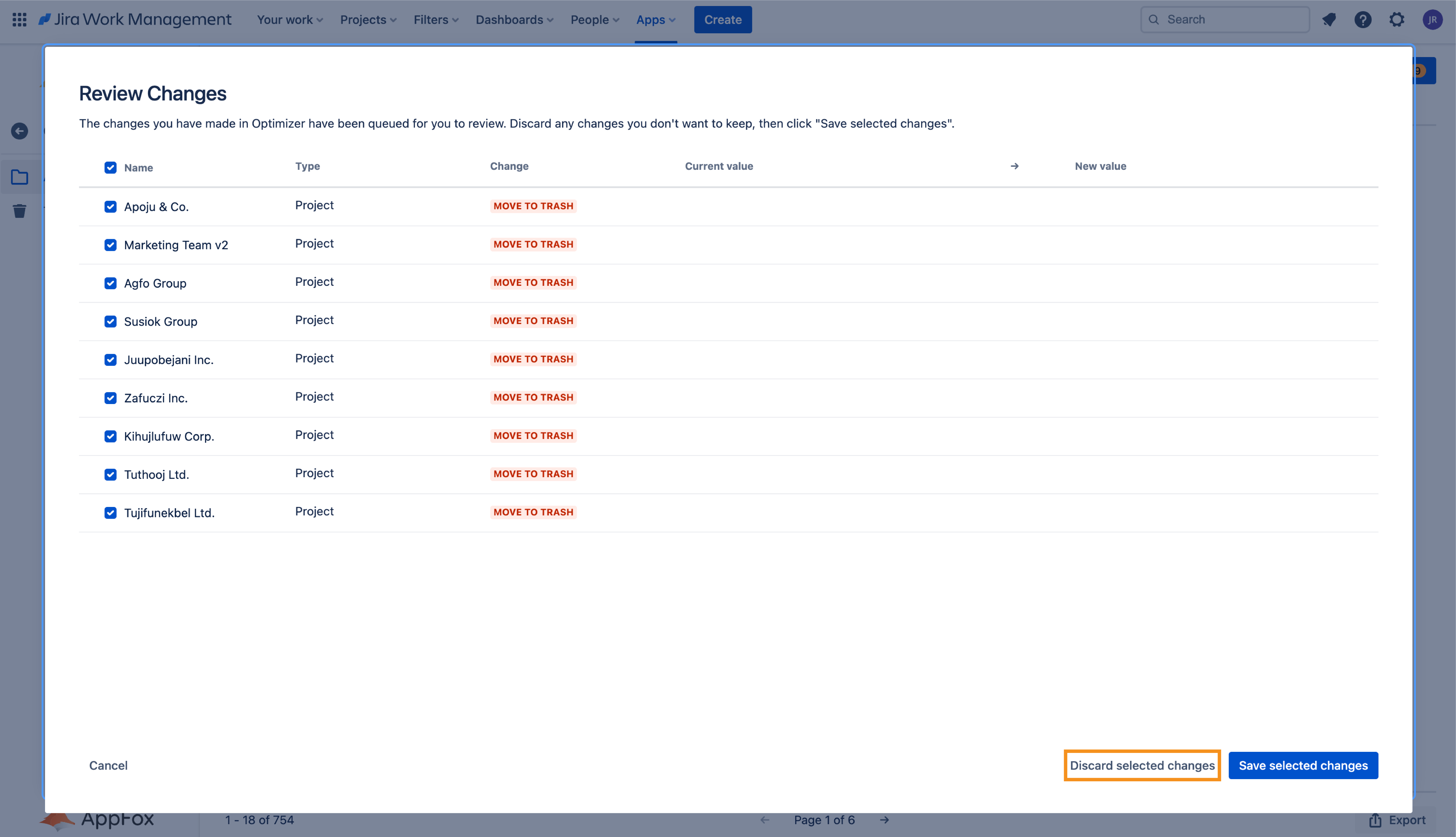 Approving Changes
Once you are happy with all the changes displayed in the Review changes table, click Save selected changes and this will begin the process of executing these in Jira.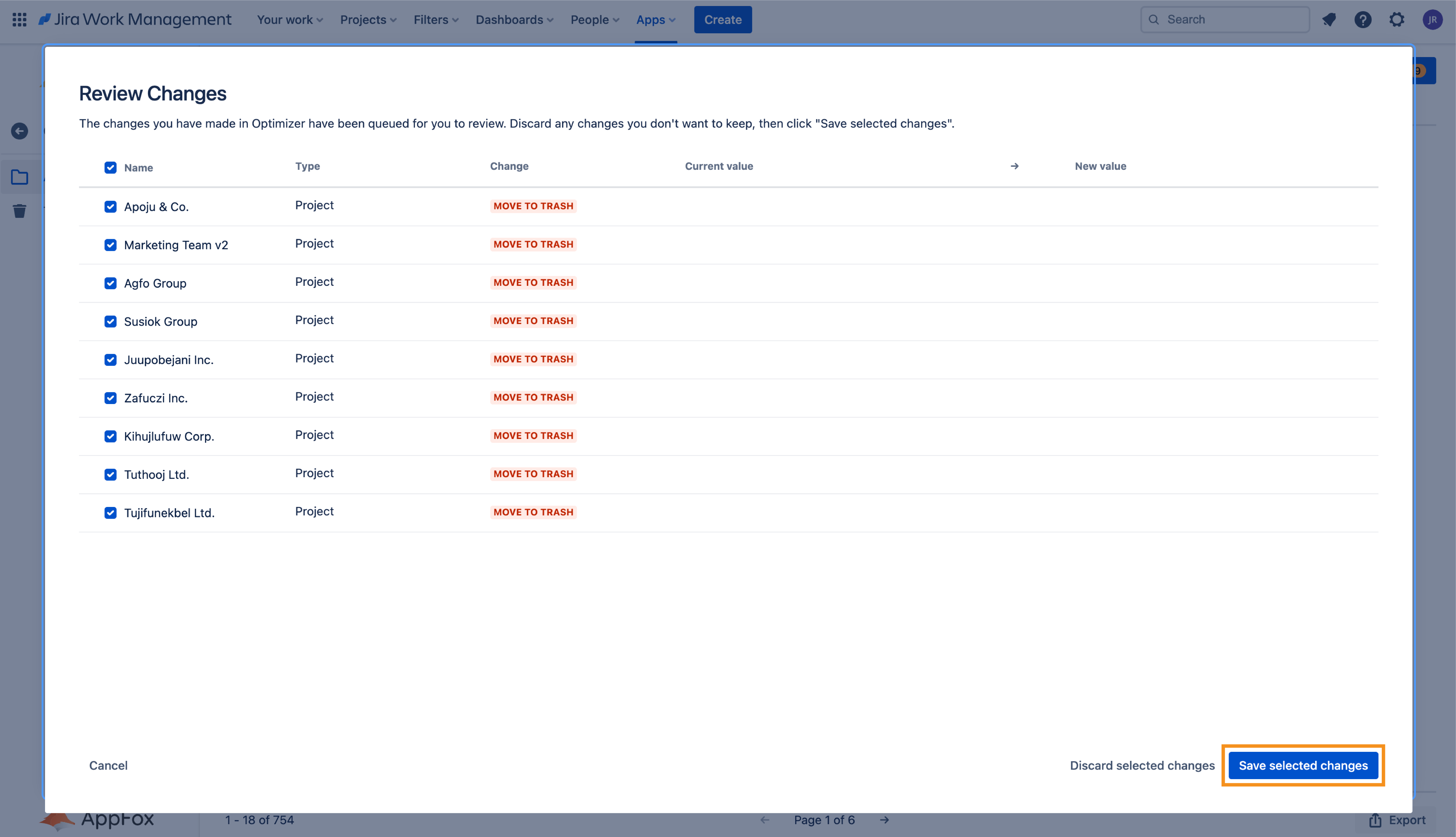 Important: Once actioned, this is not reversible so please take the time to review any changes before pressing Save selected changes.
After Optimizer has completed making the changes, you will see a "Success" notification appear at the bottom of the screen, as shown in the image below.
Safeguards: Preventing changes that should not be made
In the event that a change cannot be made (e.g. configuration in use or duplicate naming), Optimizer will display an error message that details what changes could not be completed as shown in the image below.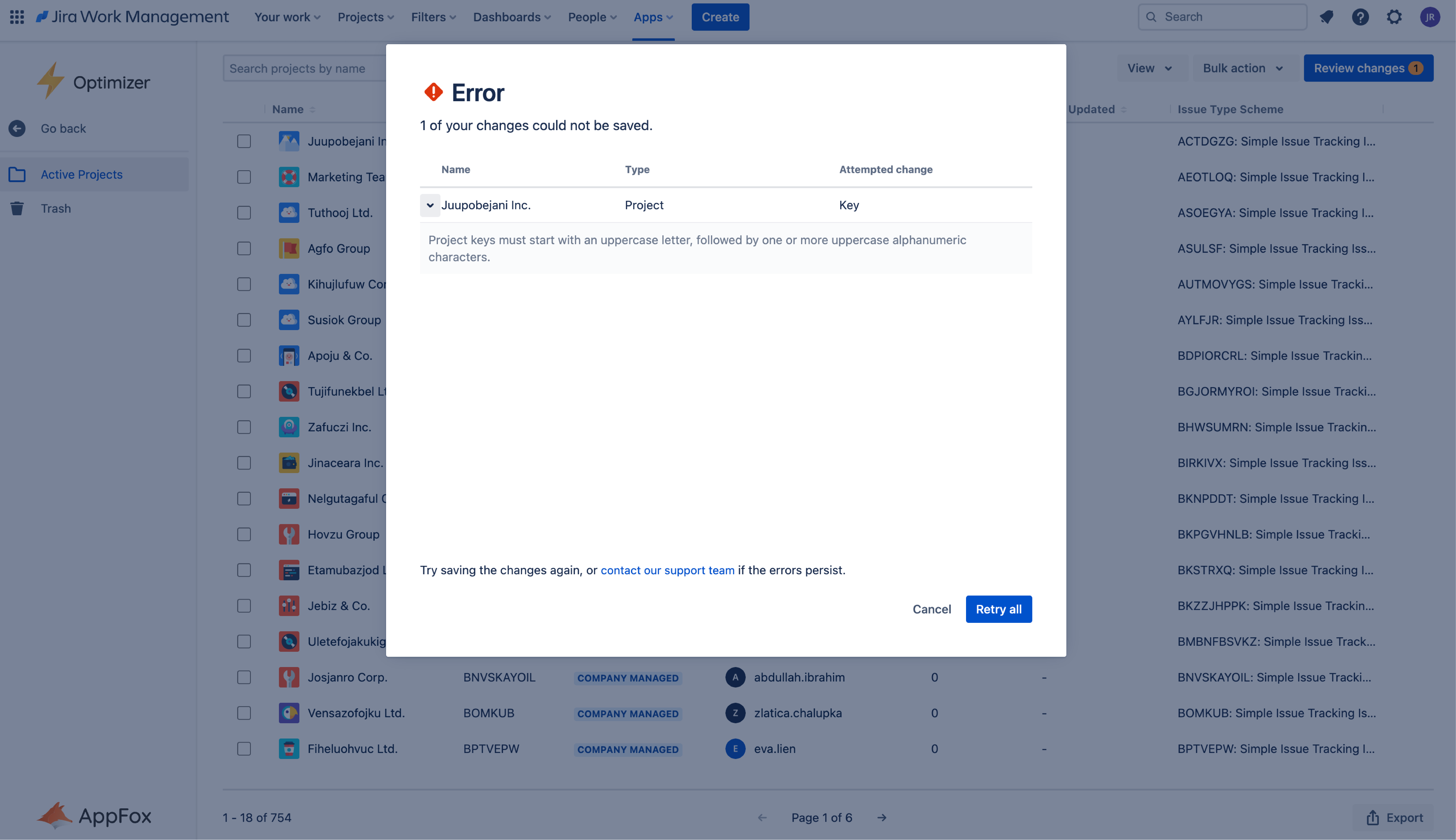 ---
Need support? We're here to help 🧡
If you have any questions or would like to speak with us, please don't hesitate to reach out to our Customer Support team.