Optimizer for Jira enables you to export the data in any Smart Table to a CSV file. This can be really useful if you would like to conduct further analysis in a spreadsheet tool like Excel or Google Sheets.
To export the data in a Smart Table to CSV, click the Export button in the navigation bar at the bottom of Optimizer for Jira, as shown in the image below. This will trigger a download of the CSV file to your computer.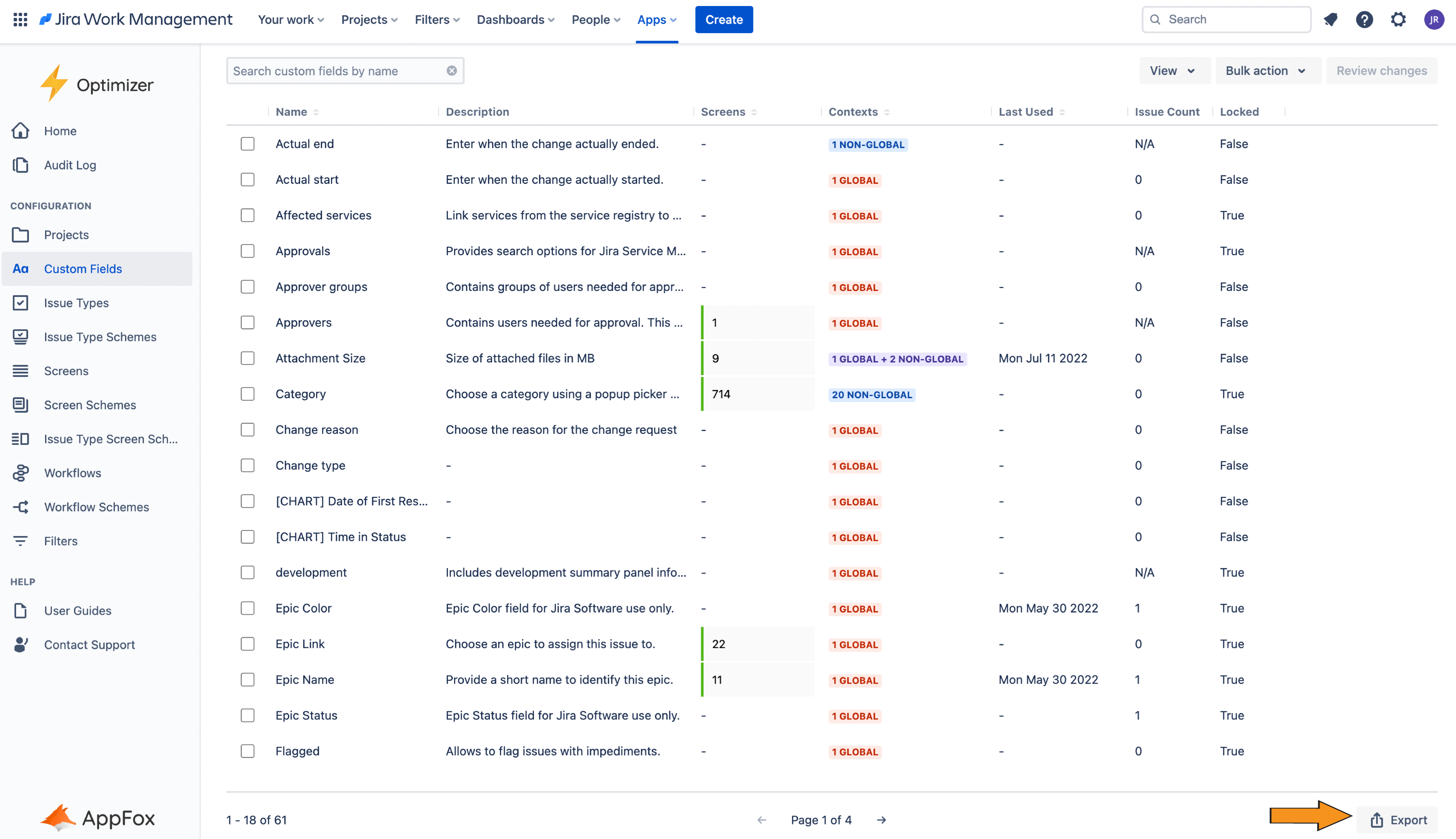 The name of the downloaded CSV file will be in the format export-<table-name>-<date>.csv, and it will appear in your "Downloads" folder.
Once exported, you will be able to open a CSV file that looks something like this.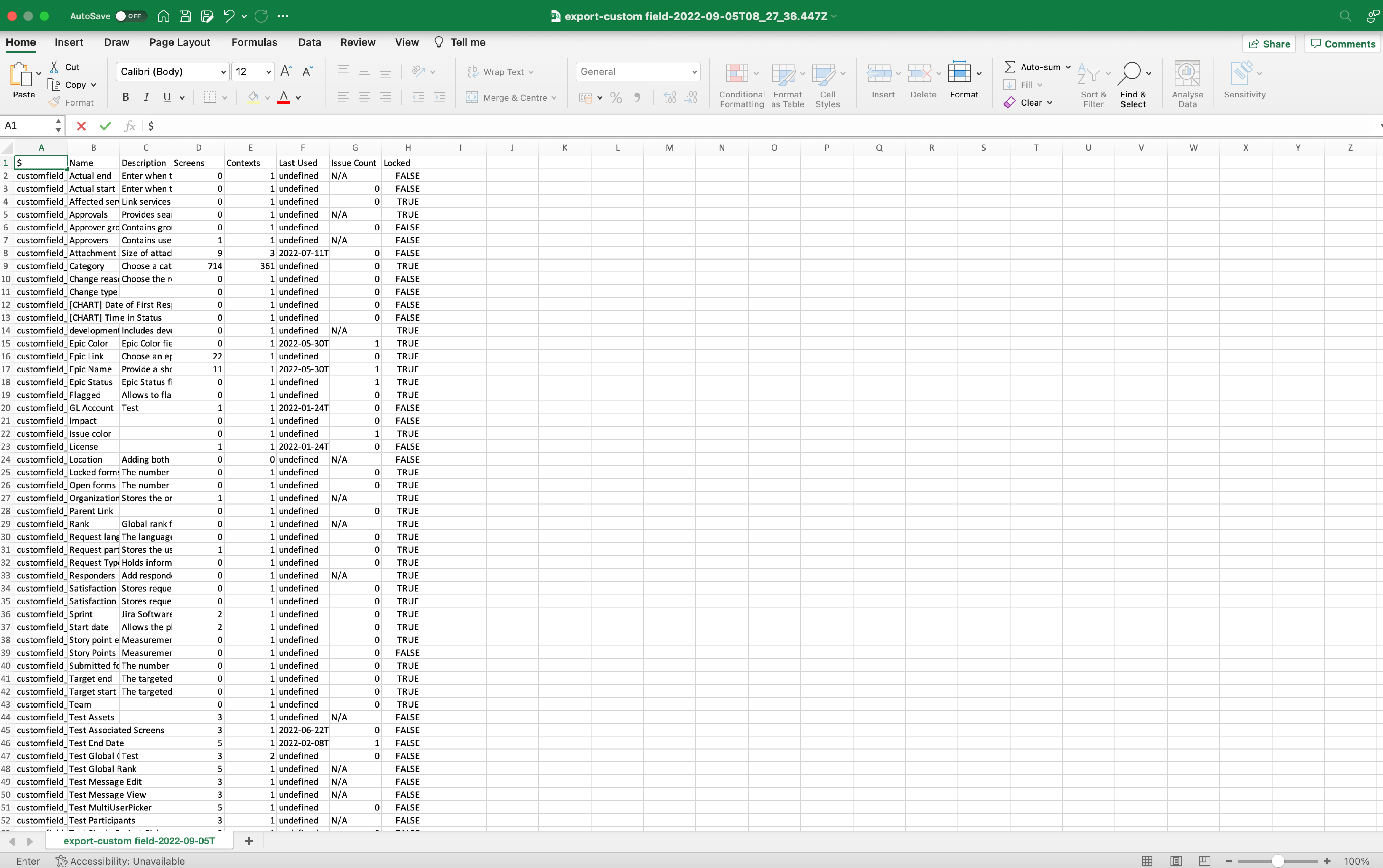 To get the most out of using the Export feature, it's best used when you want to use advanced searching, sorting, and filtering that is commonly available in spreadsheet applications (e.g. Excel). Whilst the ability to search and sort is available within Optimizer, it is sometimes restricted by limitations in the Jira API.
---
👥 Chat to our team
If you have any questions or would like to chat with us, don't hesitate to contact our support team.
💬 Give feedback
We're on a mission to make Optimizer for Jira even better, so please share your feedback with us – we'd love to hear from you!