If you would like to see which actions have been performed by admins using Optimizer for Jira, the Audit Log is the place to look. This will link directly to the native Audit Log built into Jira and saves you time by giving you access from one central location.
To access the Audit Log, click the Audit Log button in the left-hand navigation menu as shown in the image below.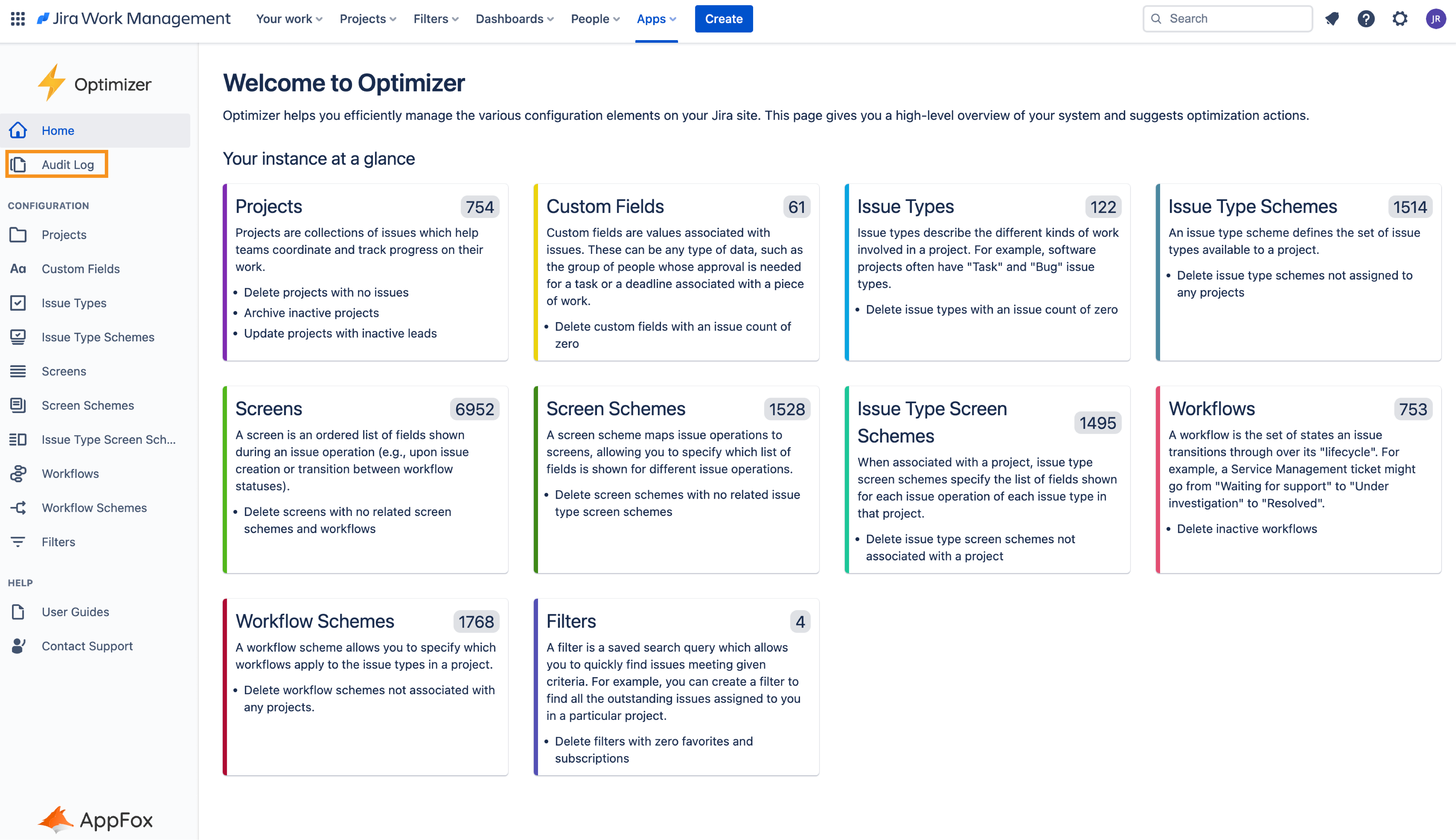 The native Jira Audit Log will display any changes that have been made to your Jira instance, including those that have been made by Optimizer for Jira. This can be helpful, for example, in cases where a configuration change has had an unintended side-effect, and you need to track down the cause so that it can be reverted or fixed.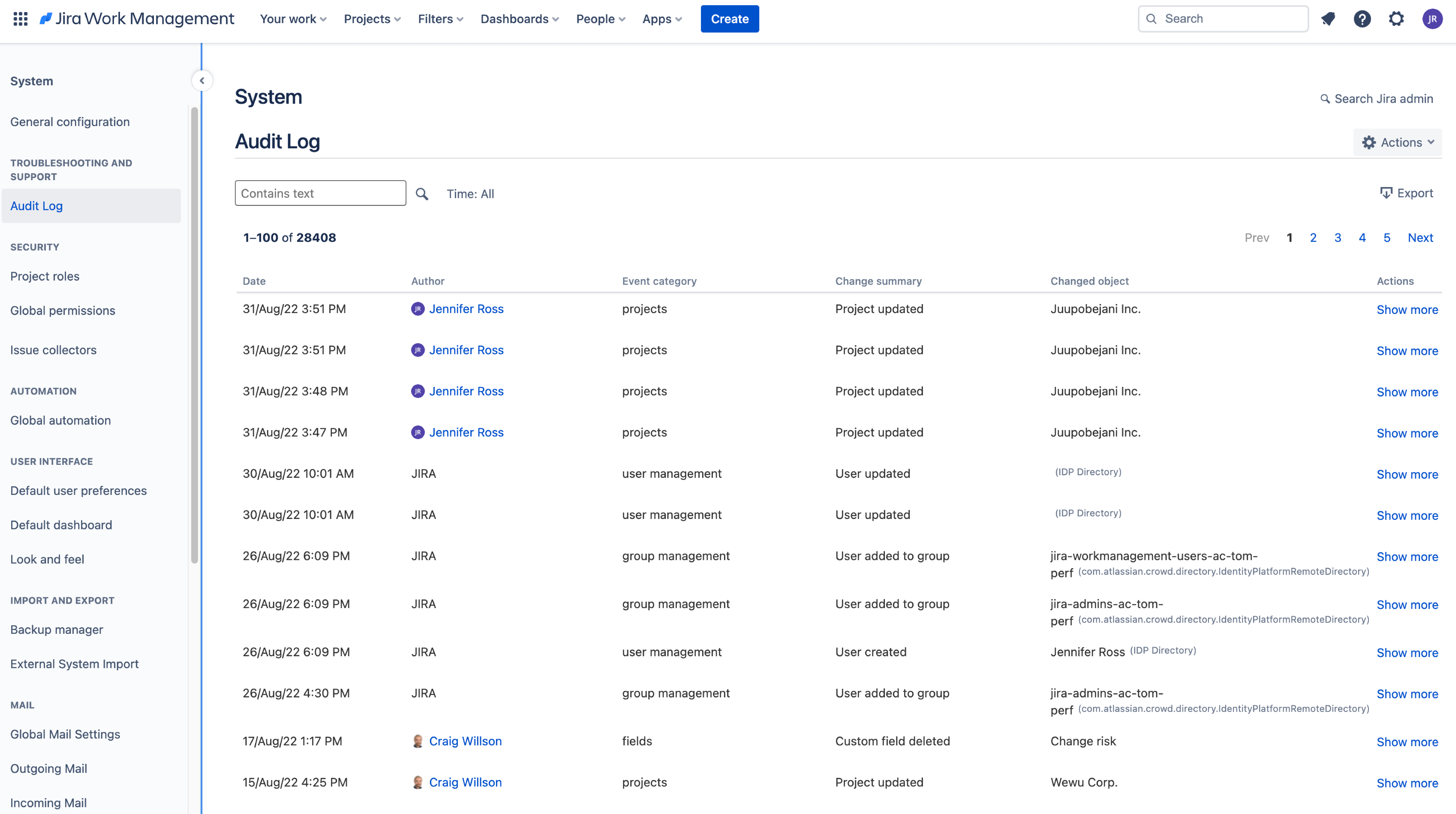 ---
👥 Chat to our team
If you have any questions or would like to chat with us, don't hesitate to contact our support team.
💬 Give feedback
We're on a mission to make Optimizer for Jira even better, so please share your feedback with us – we'd love to hear from you!