The Screens page in Optimizer gives you a detailed overview of your Jira Project Screens, including information such as Screen Tabs, Projects, Workflows, Screen Schemes, ID, name, and editability indicator.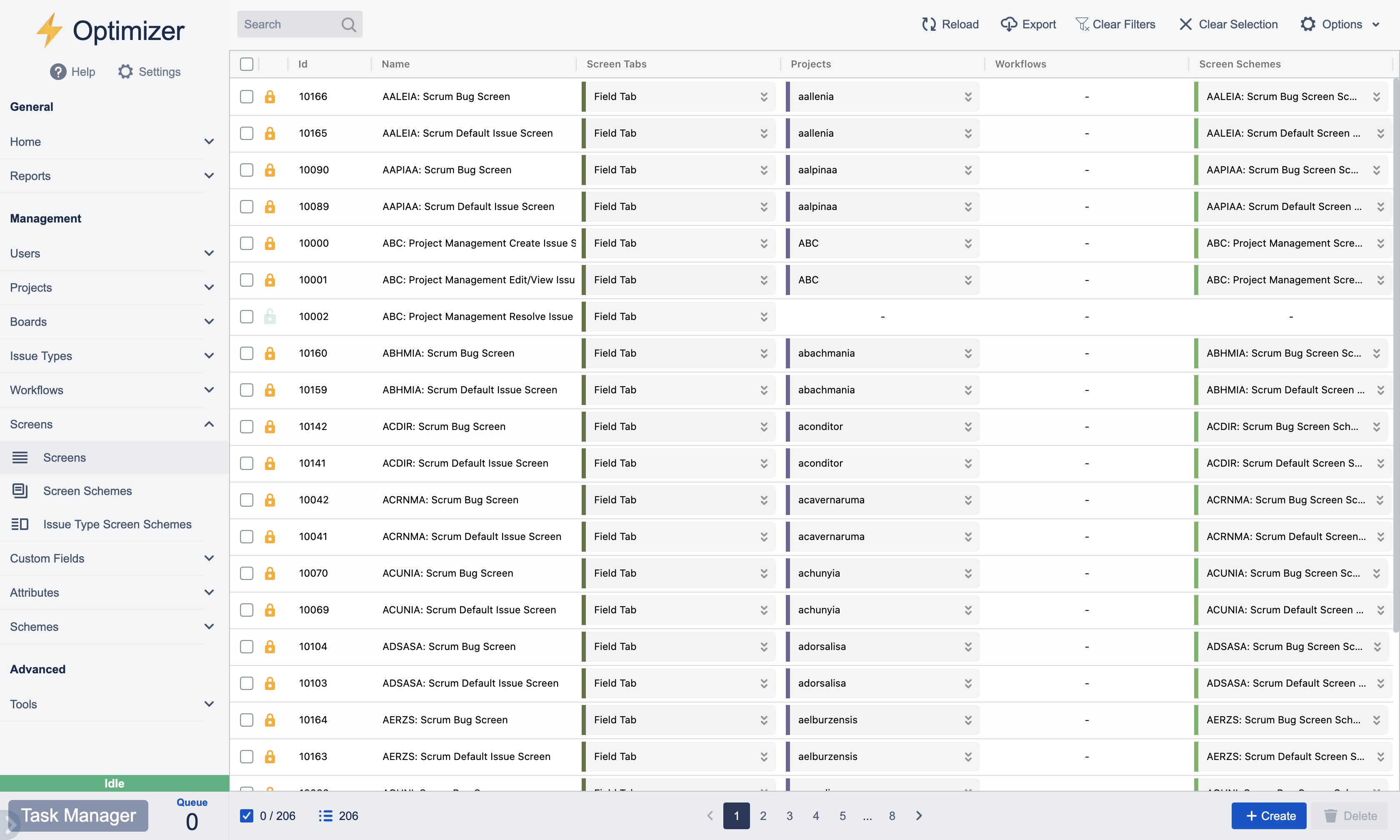 ---
Similar to other pages, the search functionality allows you to filter Screen objects displayed in the view by their name.


Additional filters can be applied at a Screen at each table column level to narrow down your the results displayed in the view.
By using the Deep dive option from the context (right-click) menu, you view additional information for selected Screen.