Notification Schemes
A Jira applications can optionally generate email notifications for various events that happen throughout the lifecycle of an issue, including custom events. Notification Schemes are used to define such notifications and associate particular events with email recipients.
Optimizer for Jira provides a high-level management overview of all Notification Schemes in your Jira instance alongside properties such as:
Number of associated Issues (Issue Count)

List of linked Projects

Notifications count

Editability indicator

Description, Name, and ID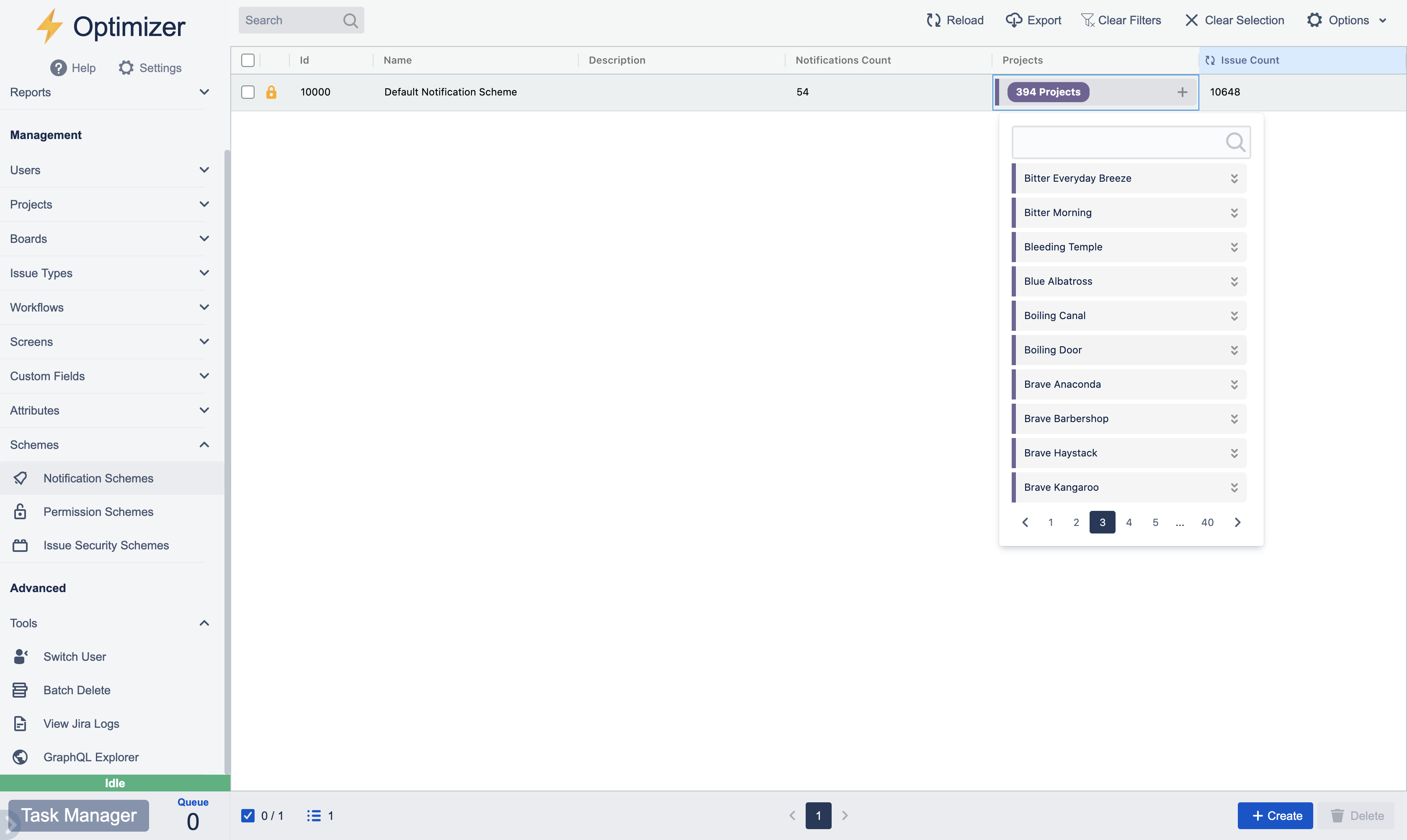 ---
Permission and Issue Security Schemes
Permission Schemes are used to configure a set of permissions that can be associated with Projects. Project permissions are able to be granted based on Project roles, Issue roles, groups, or individual users.
Issue Security Schemes allows you and your team to control who can see particular Jira Issues.
Optimizer provides an easy to use interface that gives you at a glance view of all Permission Schemes and Issue Security Schemes in your Jira instance together management information such as:
Associated Projects

Number of Issues

Number of Permissions

Name, ID, and Editablity status