The Issue Type Schemes page allows you to view, analyze and delete in bulk any Issue Type Schemes on your system.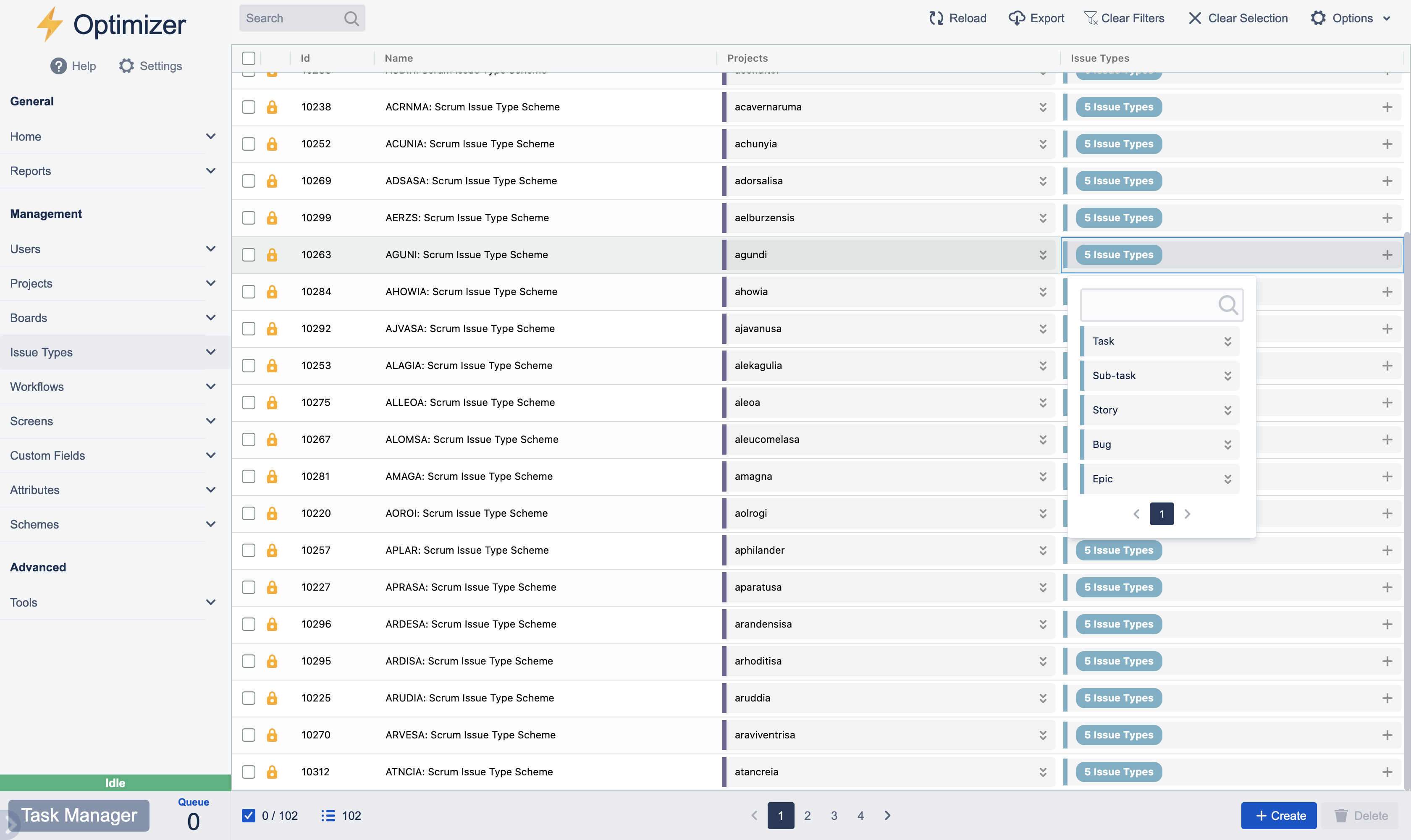 The features available on this page are as follows:
Delete in bulk

See Projects using the Issue Type Scheme

Table Sorting

Auto-Select

Export to CSV

View the Issue Types contained in the Scheme (in the menu bar)

Delete a single Issue Type Scheme
The method to delete items is the same as the other pages -
Use the table headers to sort the table.

Select which elements you want to delete.

Click on the delete button at the top of the page.

Confirm the deletion and you're all set!