Workflows for Confluence - April 2023
| Release Date | 20-04-2023 |
| --- | --- |
| Type of Update | NEW FEATURE BUG FIXES |
We're delighted to announce the April 2023 update to Workflows for Confluence Cloud has just been released.
New features 💎
Added the name of the workflow associated with the entry to the Workflow Info page, so that workflow history can be tracked across multiple workflows.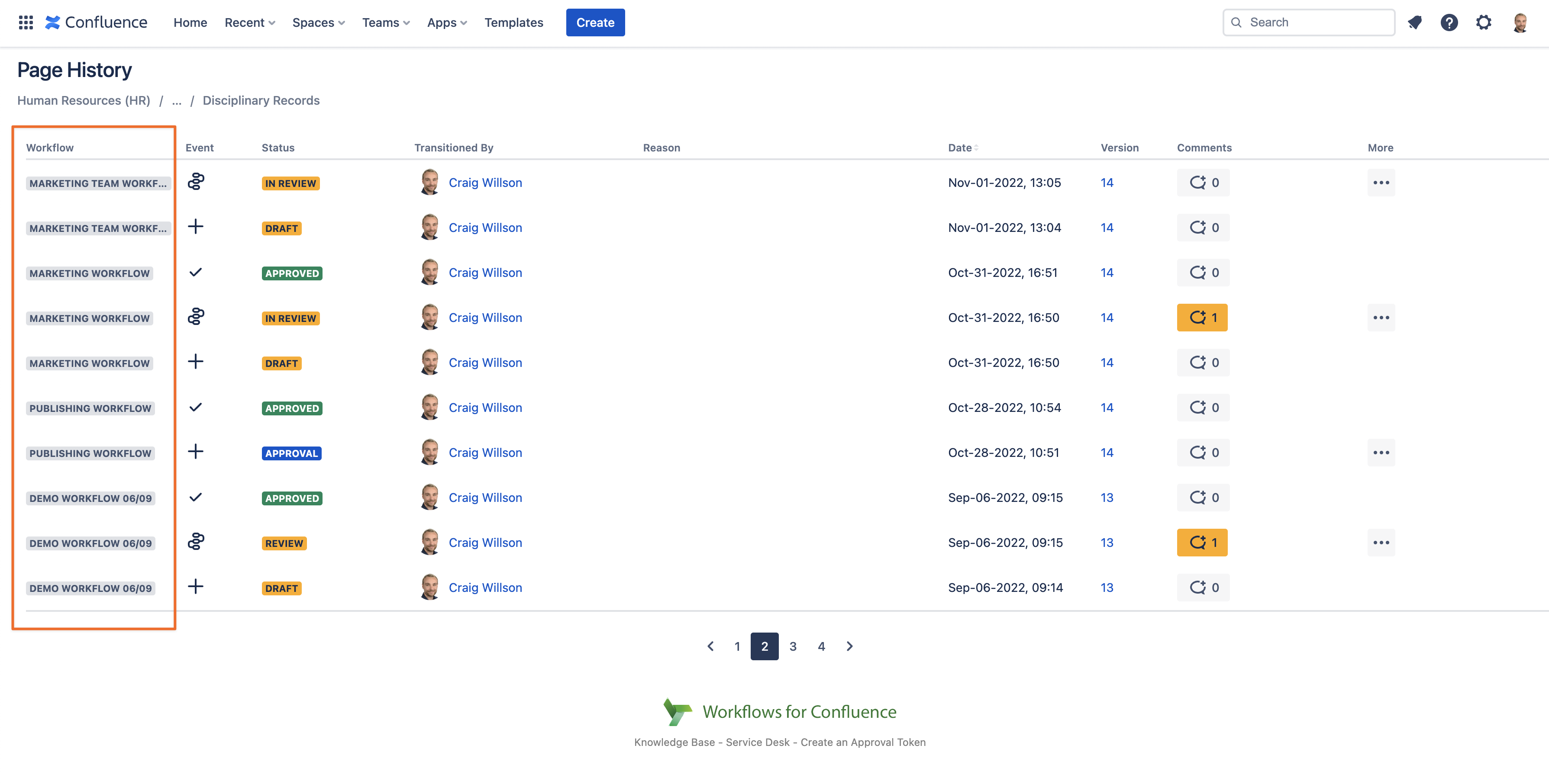 Within the Workflows' search page, added the ability to search for spaces using the space key as well as space name.
Bug fixes 🐛
Updating a linked page no longer registers as an update on the source page. This means that if you use On page edit options, if the linked page is updated, your source page will not be automatically transitioned.

The Enable Workflows checkbox in the Workflows space settings on the General tab now works as expected.

The space search on the Workflows' search page now correctly handles inputs as case insensitive.
Updating to the latest version: this update has been automatically applied to Workflows for Confluence, so no action is required from you.
---
Additional Information:
Customer Support 🧡