Workflows for Confluence 2022-06-01
| | |
| --- | --- |
| Release date | 1st June 2022 |
| Key Update | KEY UPDATE |
We're delighted to announce the June 2022 update to Workflows for Confluence has arrived 🥳
New features/improvements: 🚀
Significant changes have been made to the filters in the Workflows Search page. This will improve the user experience and help you find information quicker and easier.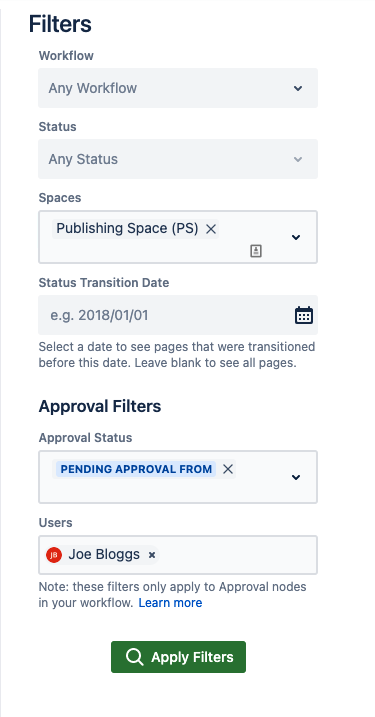 Added explainer text to reduce confusion with the Approval Filters

Prevent the Status field from displaying if no workflows are selected

After selecting a workflow, the Status field will only display status' relevant to the selected workflows
This update has been applied automatically so you already have the latest version 😎
Give us your feedback 🧡
We're on a mission to make Workflows for Confluence even better for you so please share your feedback with us. We'd love to hear from you!