View Comments from Approvals
It's important to be able to access the feedback from your reviewers as Confluence pages transition through their approval workflow. This information can be easily accessed from the byline at the top of your Confluence page.
1. Click on the Workflow status in the Byline
2. If there are any comments, at the bottom of the byline is a View Comments button, click this to open the comments dialog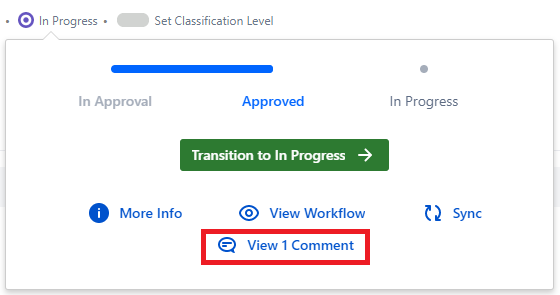 3. You can now see all comments that have been made on this latest approval.

In addition to this, using the Page History feature you can see all the comments made across every approval the page has gone through. See here for more information.
---
Need support? We're here to help 🧡
If you have any questions or would like to speak with us about Workflows, please don't hesitate to reach out to our Customer Support team.