Approvals for DC/Server allows you to configure settings per space. To access the settings, click on Space Tools (located on the bottom left) and select the Add-ons item.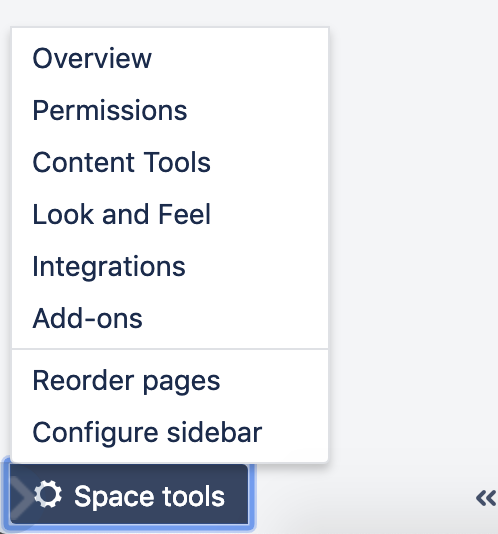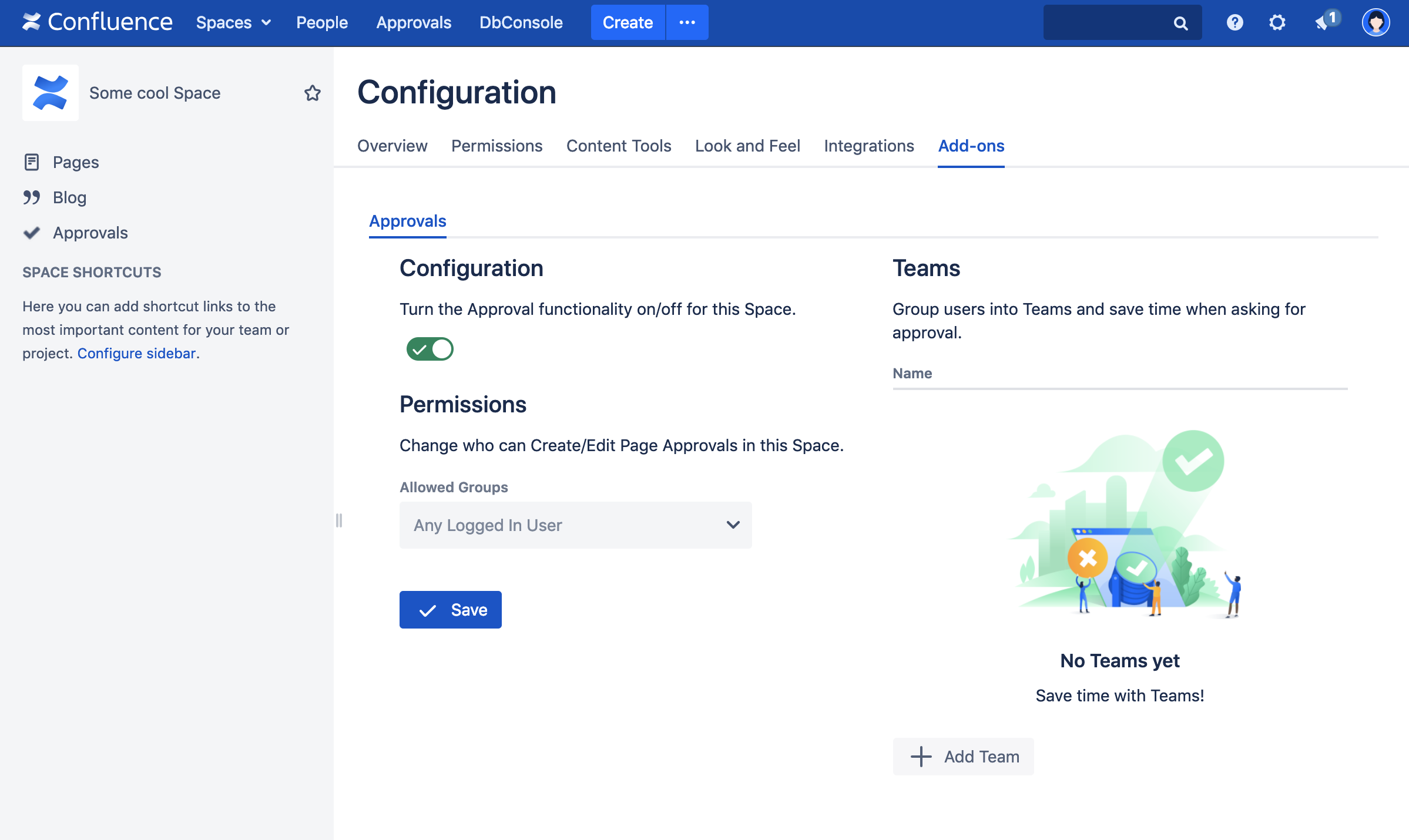 Here, you can configure the following:
Turn off Approval functionality for this space under Configuration

Change which groups can create/edit Page Approvals under Permissions

Approval Teams: To help save time and standardise your approval process, Approval Teams can be set up under Teams. click on Add team and configure your team in the dialog that pops up.
Now when you add a page approval, if you enter the team, it will be populated with all members of that team.