When setting up page or section approvals in Confluence you may find that you are sending the content to the same users or group. Selecting these reviewers each time can get tiresome so why not set up an Approval Team?
Save time by grouping your regular reviewers together into an Approval Team. Each time you send content for review, you can select the approval team at the click of a button!
Below you will see how to set up Approval Teams in the Configuration settings for Approvals for Confluence.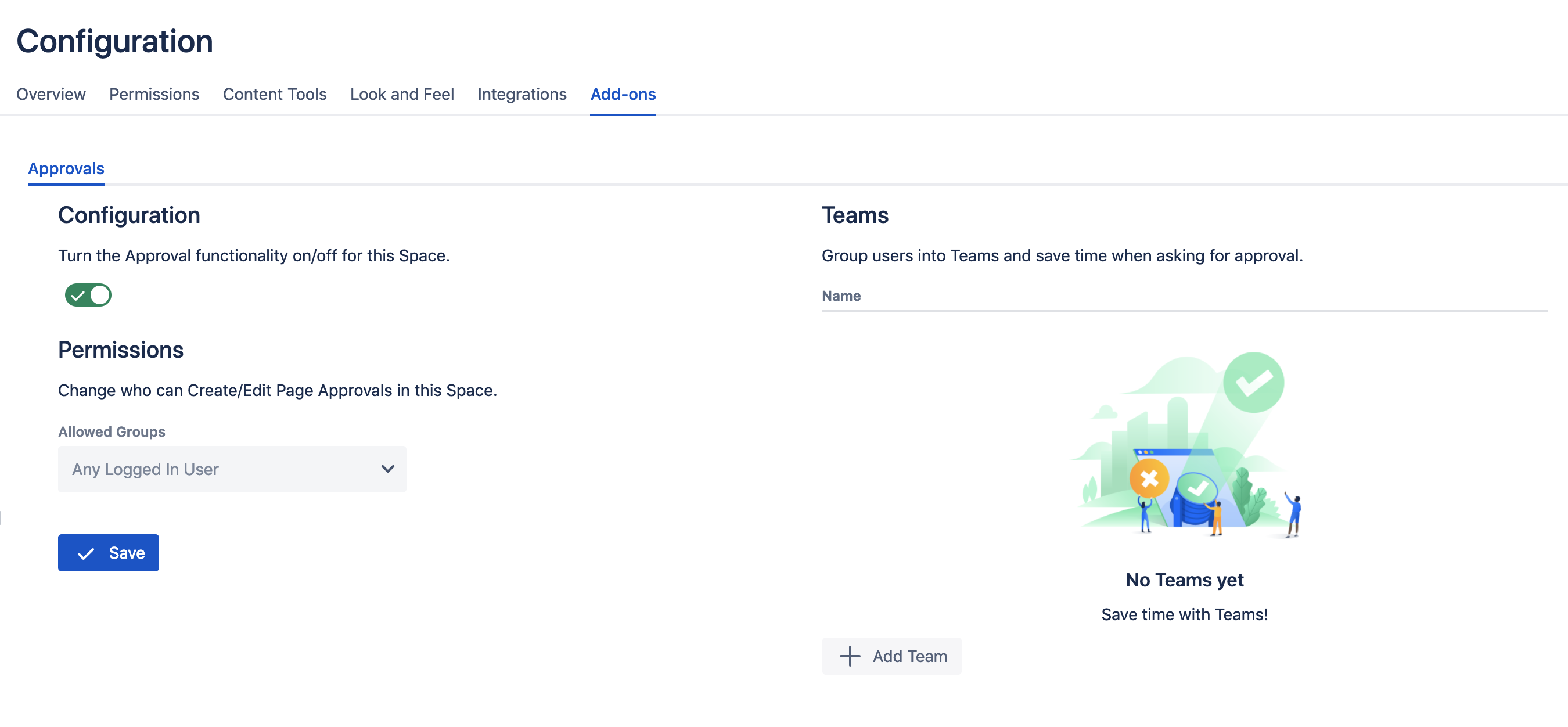 By clicking Add Team your users can start creating a team and adding the respective users.