Section Approvals in Page Templates
You can speed up the approval creation process by adding an Approval Macro into a template. This could be particularly useful if you have a pre-defined list of approvers for specific documents.
To use an Approval Macro in a template, start by creating a Confluence Template by accessing the Space Settings (A), navigating to Look and feel, and clicking Template (B).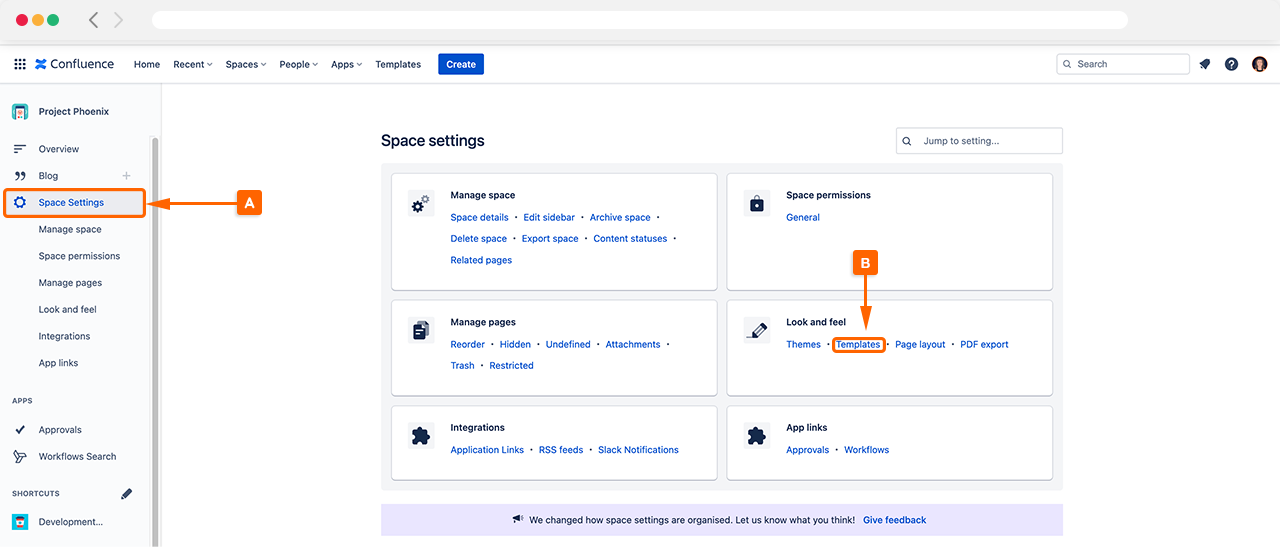 Once the Template window has opened, navigate to create a new template (C), this will navigate you to a confluence page where you can start customizing your template.

Next, add a Section Approval Macro by typing '/sectionapproval' (D).

Next, choose the relevant Approvers (E) you want to add to the template and start configuring the settings (F). Once you are happy with your selection, click Confirm to confirm your changes.

Once the section approval is confirmed, save the confluence page, which will be added under User Created Templates (G). When you create new pages in Confluence, you can easily find your section approval template by clicking promote (H) under operations.

Adding the Section Approval Template to a Confluence page
When creating a new page in Confluence and selecting one of the templates in the left-hand column, you can easily find your Section Approval template by clicking promoted or custom (I), to find the pre-configured section approval template (J). The approval will be automatically added to the page, saving time than setting up a new section approval.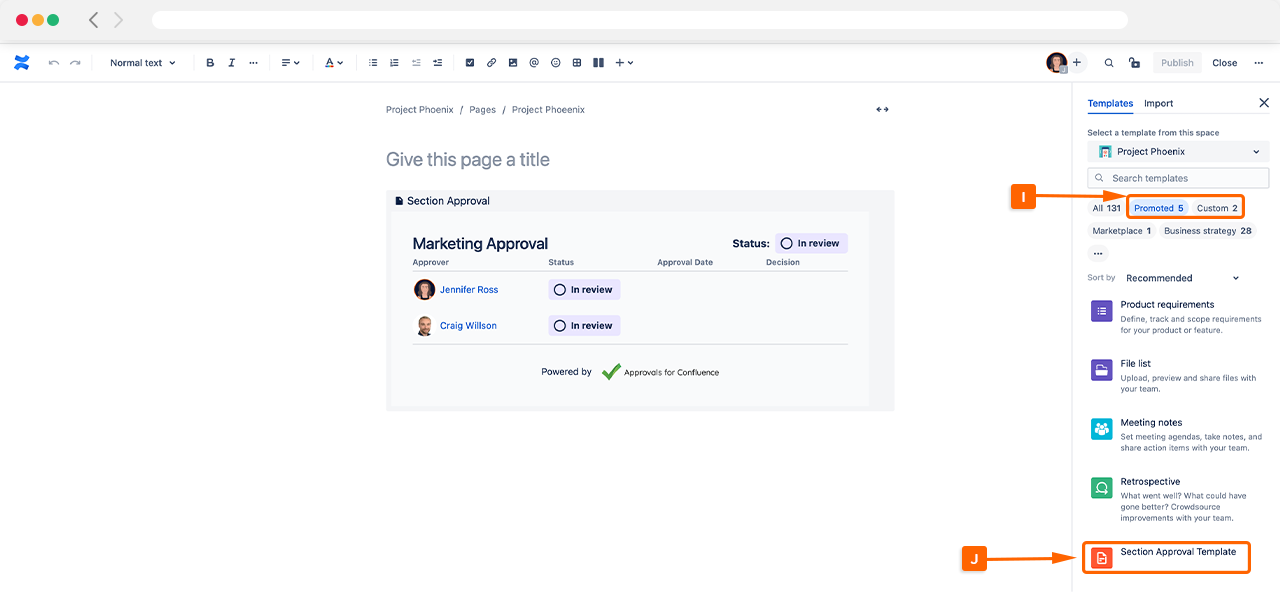 ---
Need support? We're here to help 🧡
If you have any questions or would like to speak with us about Approvals for Confluence, please reach out to our Customer Support team.