Use the Page Approval Macro
If you're looking to keep track of the approval status of your page and all its relevant information, the Page Approval Status Macro is an incredibly helpful tool.
This macro displays all the information about your current approval, including:
Overall approval status

Date of approval (if approved)

Current page version

Approved page version (which may differ)

Minimum required approvals (if set)

Individual reviewers and their approval status
It's a great way to display all of this information in one place for quick and easy viewing.
Top tip: if you export a COnfluence page to PDF or Word, the information in the macro will be exported as well.
Using the Page Approval Status Macro
Access your Confluence page and open the editor using the pen icon or pressing 'E' on your keyboard.
Move to the part of your page content where you want to add the macro and type '/' and 'approval" to display the options of macros, as shown below. You want to select the Page Approval Status Macro (A).

Once you have added the macro to your Confluence page and finished any edits you want to make, Publish the page to display the macro in its final form (B).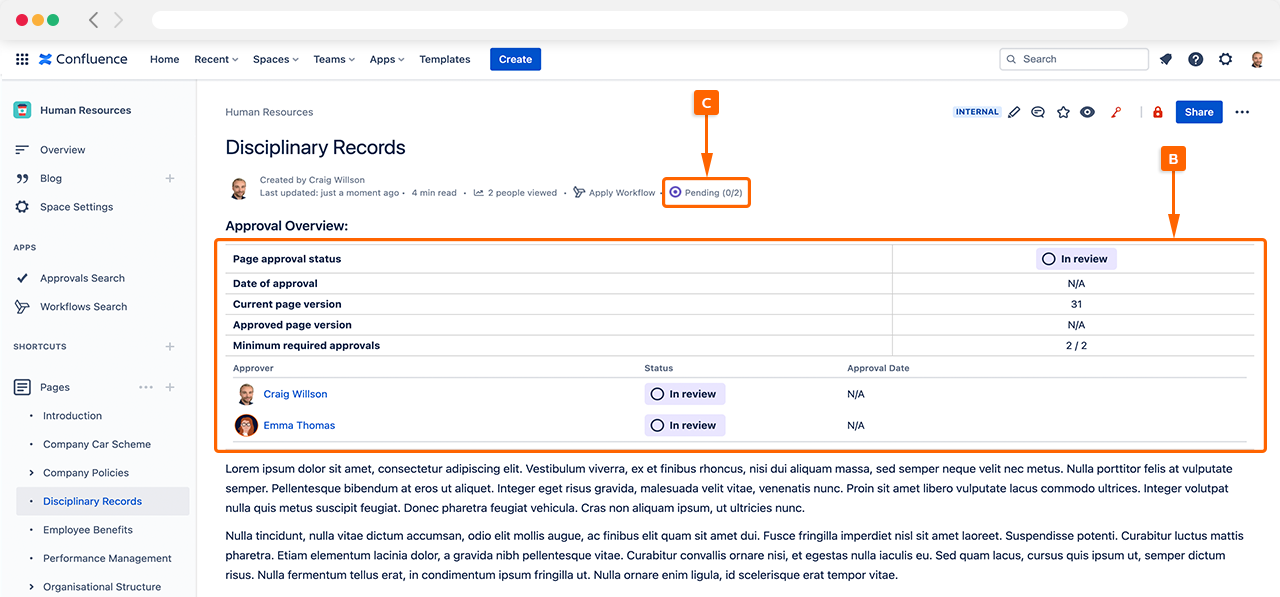 You will also notice the page approval status (C) remains in the byline for easy visibility.
---