Customizing your default approval settings will let you configure your approval settings across different Confluence spaces. As a result, this is convenient when requesting a new approval and feel you or your time are editing the same configuration for approval.
To customize the Default Page Approval settings, start by navigating to Space Settings (A) and then click Approvals under App links (B).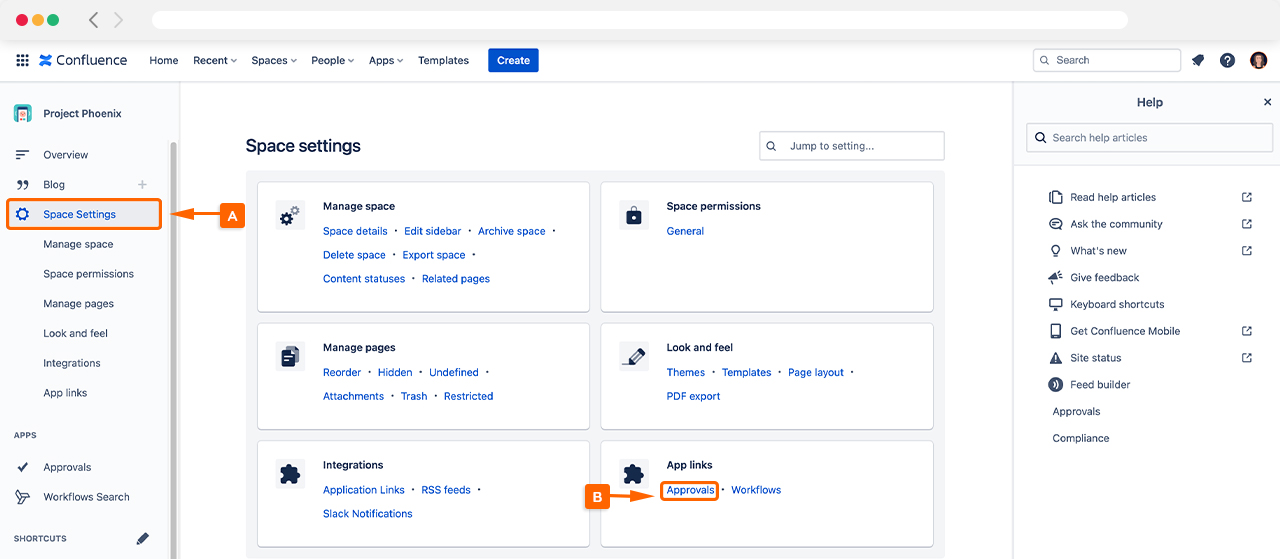 This will open the general settings for Approvals for Confluence.
Once opened, you can adjust the Default Approval Settings by clicking Change Default Settings (C), as shown in the screenshot below.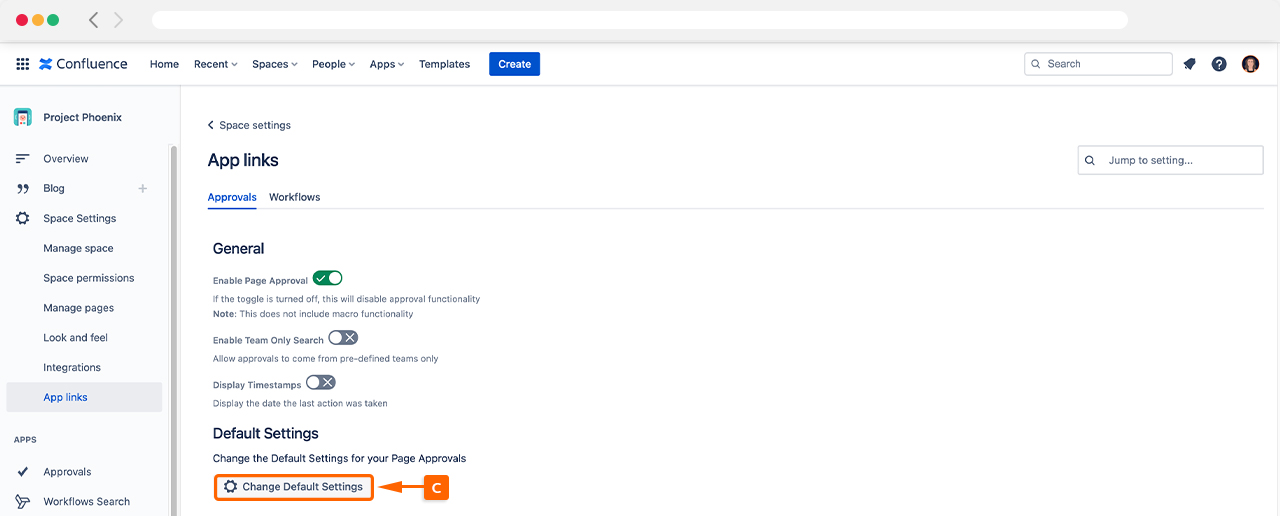 Next you need to setup your Default Approval settings.

Start by configuring the notifications, expiration, and quorum size settings (D). Next, you can set up your default approvers within the Approvers (E) section.
If you want to use an Approval Team, you can also search for them using the Approvers search field.
Once you are happy with the configuration, press Save and this will now be your setup for future page approvals in Confluence.
---
Need support? We're here to help 🧡
If you have any questions or would like to speak with us about Approvals for Confluence, please reach out to our Customer Support team.