Approvals Cloud 2021-08-10
| | |
| --- | --- |
| Release Date | 2021-08-10 |
| Key Update | KEY UPDATE |
We're pleased to announce the August 2021 update to Approvals for Confluence Cloud has arrived 🥳
Release date: 10th August 2021
What has changed?
It's now possible to select Teams in the Default Settings configuration for your Page Approvals: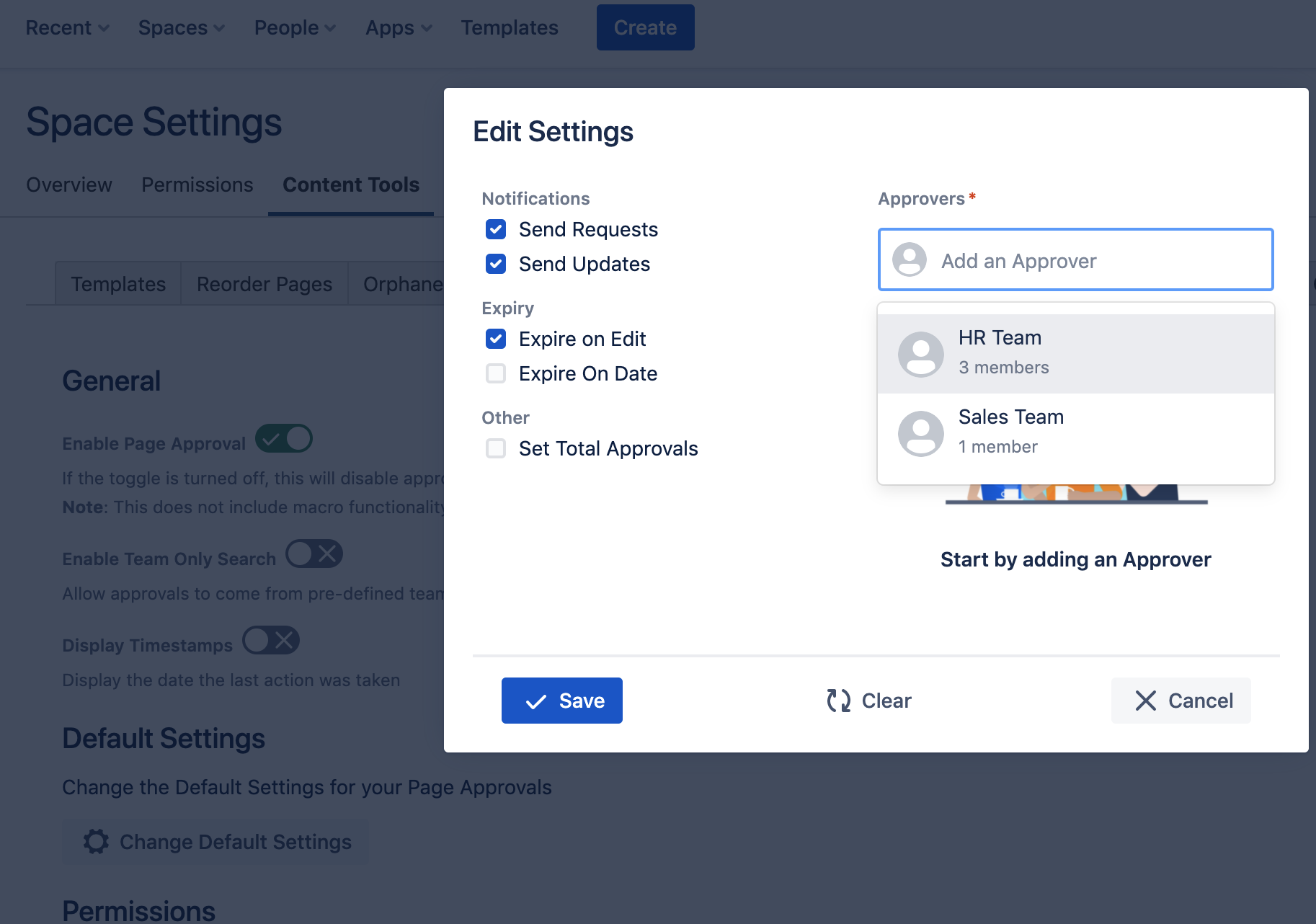 When you proceed to setup approvals on a new page, the current members of your configured default team(s) will pull through as the default approvers so there is no need to retrospectively change the Default Settings whenever team members change.
Fixed an issue preventing users from seeing the Approvals for Confluence macro on a restricted page, even if they had access.

Fixed an error that affected the rendering of the date timestamp in the Approvals dialog.
How to upgrade to the latest version
The update is applied automatically so you're all set 🙌
Give us your feedback
We'd love to hear about how you are using our products and if there's any feedback you have that can help us make them even better.
Send this to us directly via our Service Desk.
What new features are coming?
There is an extensive roadmap of new features planned for Approvals for Confluence Cloud. However, if you don't see what you are looking for and have suggestions for new features please get in touch.